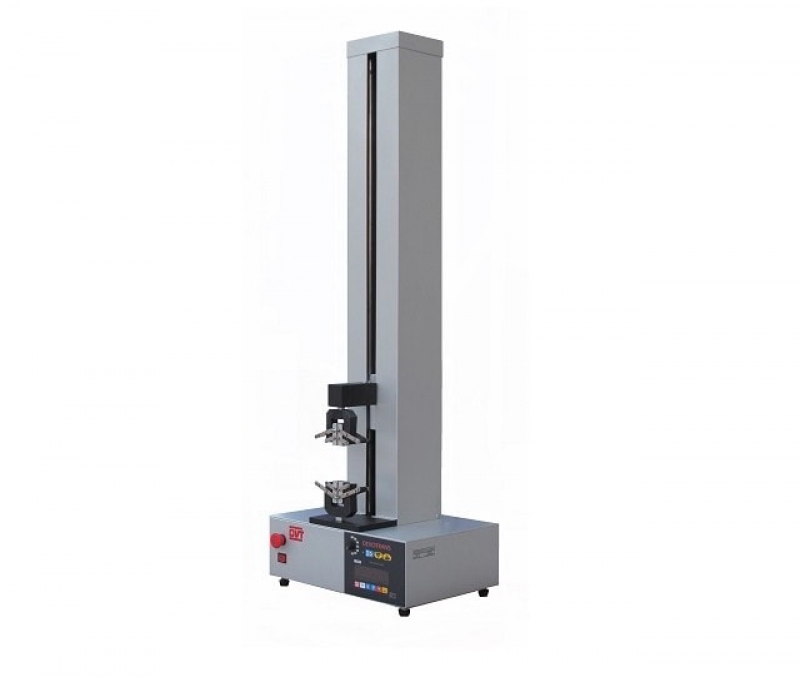 PRODUCT VIDEO WATCH
ECONOMIC TENSILE TESTING MACHINE DVT BE E DVT BE E
It is the economical and ideal solution for Tensile Tests.
Used for bottle breakage tests.
Used in experiments such as, thread, plastic, rubber and finished products.
USED IN
Technical information
Sample is for tensile, elongation, tests.
Compliance to standards.
Easy to use technology, the TAG button.
Emergency stop button
Digital screen.
Top/Down limit stopping buttons exist.
Digital motion is read in 1 mm increments.
Operation Voltage: 220 volt 50 Hz.
Unit has only one column.
You can test 180 mm width products..
After breakage, unit stops automatically.
Optional add-ons
There are optional friction, burst, tear, test units.
Printer output.
Different jaw models available.
Kg or Newton options.
Metal or plexiglas safety cage
Test subjects
Textiles, thread and zipper manufacturers
Plastic, PVC films
Rubber
Leather-Artificial leather
Shoe industry
Chemicals
Biomedicals
Food
Adhesives
Other Materials
Approximate dimensions and weight
Width: 48 cm
Depth: 38 cm
Height: 142 cm
Weight: 59 Kg.
RELEVANT STANDARDS
TS EN ISO 7500-1/527-3/6892-1
TS 1398-1EN ISO 527-1
TS ISO 37