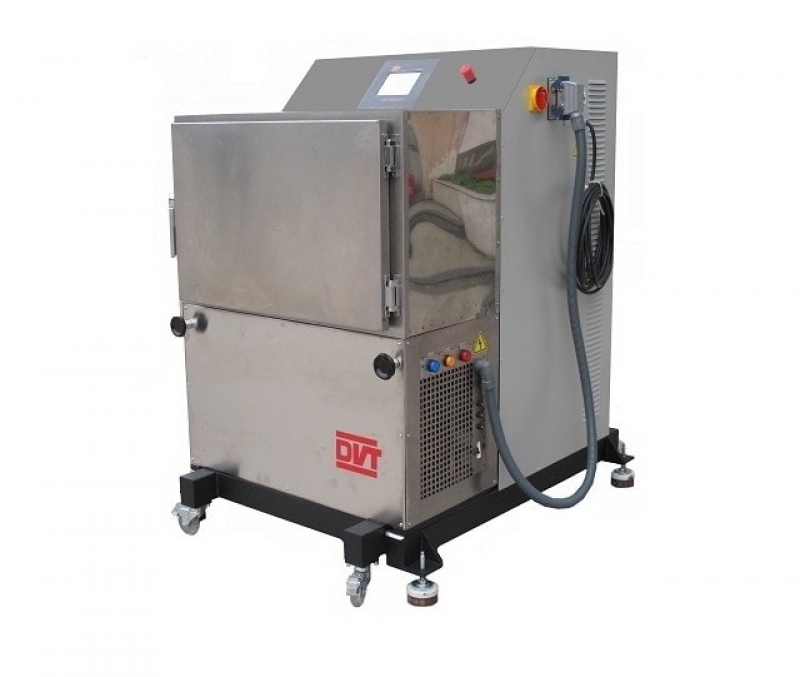 PRODUCT VIDEO WATCH
PULLEY TEST MACHINE DVT TO K DVT TO K
Pulley, especially crank pulley, damper, rubber wedge are tested against wearing and deformation, under certain load and various climatic conditions.
Furthermore there are different models developed for spring, brake bellow and suspension bellow.
TESTS THAT CAN BE MADE
Depending on The Temperature;
Torque experiments
Vibration experiments
Breaking, fracture tests after life test.
USED IN
Technical information
Operating Voltage: 220VAC / 380 V AC 50 Hz.,
Power : 5.5 KVA ,
Speed adjustment : 1–3 Hz.,
Adjustable angle switching.
Adjustable force up to 300 kg,
Experiment duration displayed as hour.
Hydraulic system.
Graphic print out is taken from PC.
Unit is controlled by PLC.
At the beginning, end or any time of service life testing, test speed is lowered to be able to obtain force graphic depending on movement.
Number of tests, test duration, test speed can be seen on PC print out,
Touchscreen.
Emergency stop button.
Force sensitivity : ±1%,
Motion sensibility : 1 °C
Optional add-ons
Additional equipment for special experiments.
Hot – cold ambient test cabins.
Optional sizes in different models.
HOT CABIN
Temperature interval : -10, +100° C.
4 different temperature value can be pre-set for the same test.
Infinite heat cycle.
Test subjects
Crank pulley
Brake bellow
Suspension bellow
Rubber dampers
Springs
Rod
Shock absorbers etc.
Approximate dimensions and weight
Width: 100 cm.
Depth: 125 cm.
Height: 138 cm.
Ağırlık: 479 kg.