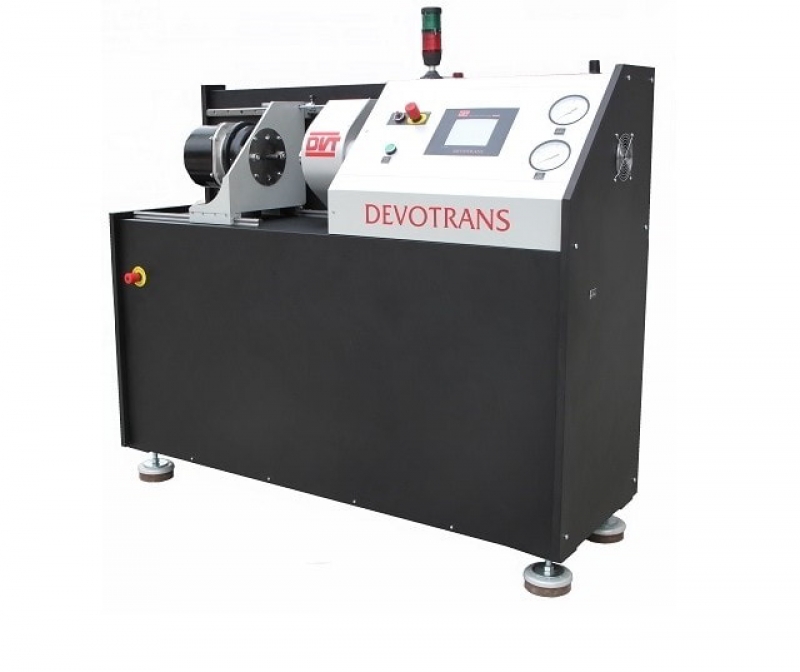 COMBINED SPRING BRAKE ACTUATOR DVT FPT DVT FPT
Brake bellows measurements can be made according to applied compression force, opening distance and test duration.
EXPERIMENT SAMPLES
Compression force, distance and duration tests are performed.
USED IN
Technical information
Operating Voltage: 220 VAC or 220/380 VAC , 50 Hz.
Power consumption: 1 KVA'dır.
Unit performs horizontally .
Loading rate: 20 kN.
For invalid product there is a warning light.
Unit requires a workshop air supply.
Graphics printouts are available for test results.
Unit can be connected to PC.
Touch –screen.
Max. stroke is 100 mm.
Items are archieved by product code and date.
Speed adjustment is between 0.5-500 mm/min.
Equipped with emergency stop button.
Fast reverse feature.
Programmed stop feature.
± % 0.5 sensitivity
0,01 mm motion sensitivity
Optional add-ons
Additional equipments for private experiments.
Optional length of movement.
Test subjects
Brake bellows.
Shock absorbers.
Approximate dimensions and weight
Width : 150 cm
Depth : 57 cm
Height : 143 cm
Weight : 233 Kg