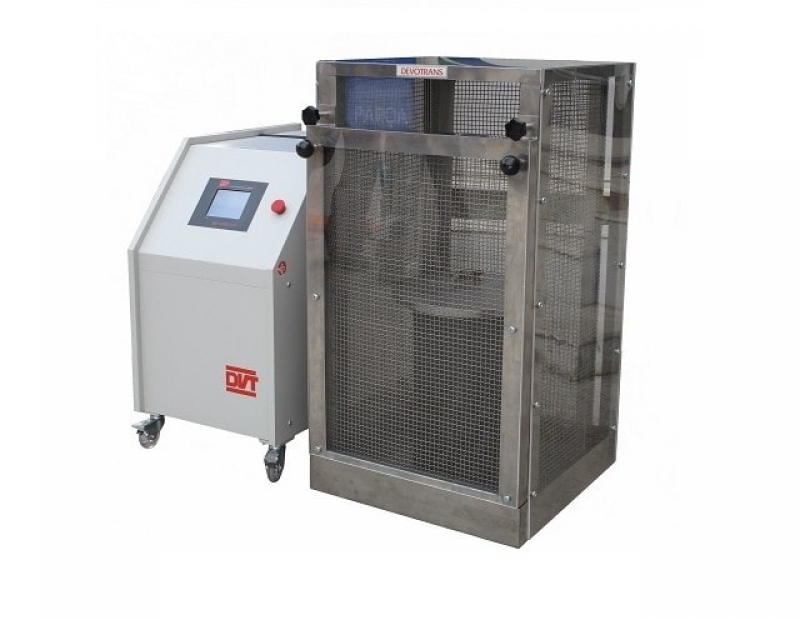 BURSTING TEST EQUIPMENT FOR PIPES DVT BBO P DVT BBO P
Used in bursting tests of air springs, pipes, hoses, jarrycans etc.
USED IN
Technical information
Pressure exerted with 1 pressure unit.
Touch screen.
PLC controlled.
Bursting time is measured using timer.
Max. Bursting power stays stable on the screen.
Optional add-ons
Hot water tank.
Safety cage.
Hot air furnace.
Cold ambient test cabin.
Graphic printout.
Approximate dimensions and weight
Width : 60 cm.
Depth : 94 cm.
Height : 85 cm.
Weight : 97 kg