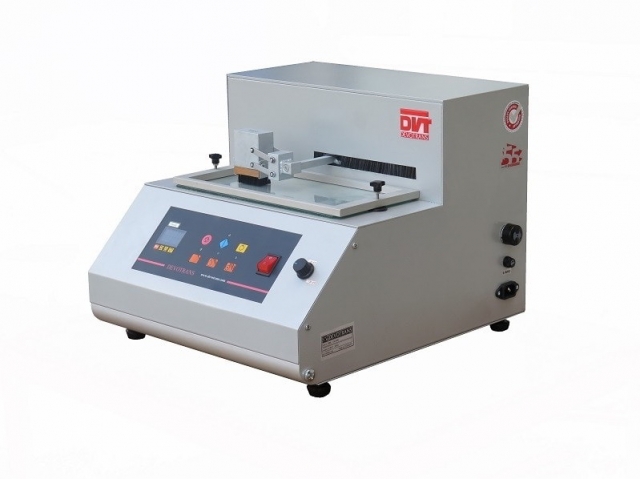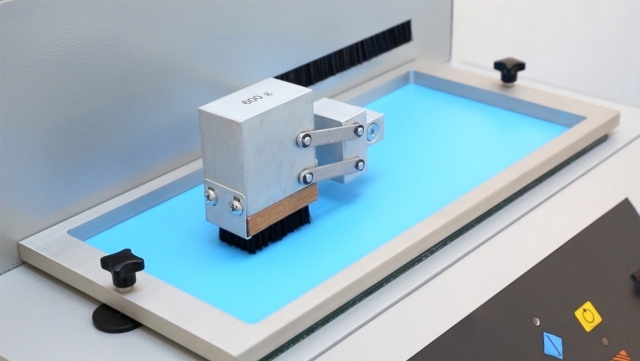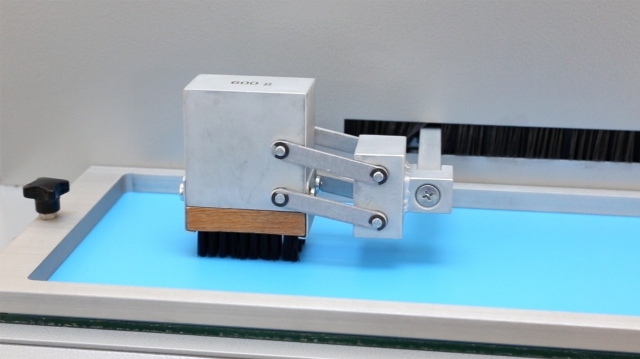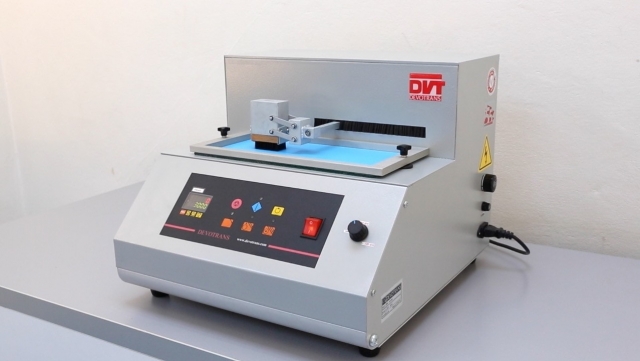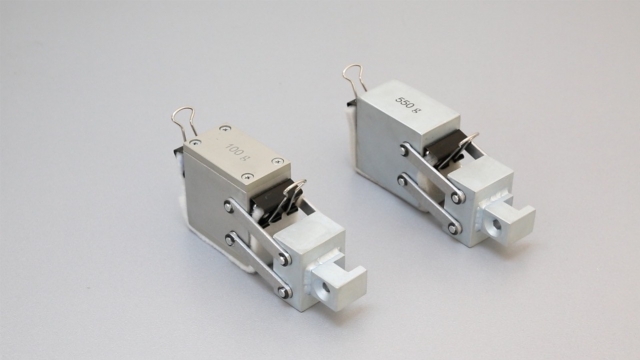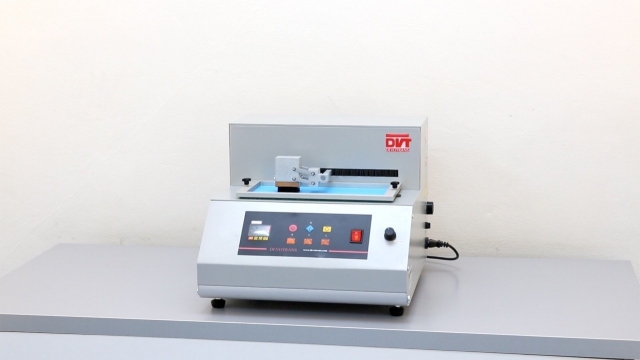 PRODUCT VIDEO WATCH
WALLPAPER WIPING TESTER DVT SR K DVT SR K
It is used to observe abrasion and discoloration after wet or dry wiping/cleaning of printed products such as wallpapers.
USED IN
Technical information
Operating voltage: 220 V. 50 Hz.
Sample dimensions: 300 mm x 150 mm.
Rubbing head movement distance: 140 ± 1 mm.
Rubbing speed: 30 ±3 rpm or
120 ±10 rpm.
Rubbing heads: sponge, felt and brush.
Test period counter.
Wet or dry testing.
#1 sample station.
Compression weight: 100 g, 550 g and 600 g.
Optional add-ons
Different weights.
Different lengths of friction.
Test subjects
Wall papering.
Paper.
Printed products.
Approximate dimensions and weight
Width : 430 mm
Depth : 450 mm
Height : 350 mm
weight: 22 kg.
Information
ACCESSORIES
100 g weight (for sponge)
550 g weight (for felt)
600 g weight (for brush)