The Fourth Industrial Revolution (4.0) and Test
We had lived through the 1st Industrial Revolution starting with the use of steam engine and the mechanisation of the 18th Century, then we saw the second industrial revolution starting with mass production, and we have experienced the third industrial revolution starting with the intense use of computer technology and automation of production in the past 20 years, and finally we are living in the fourth industrial revolution period or, in other words the era of " Industry of 4.0", " Industrial Internet", "Digital Companies" and "Smart Factories". With all these developments, the main model of production and model improvement have evolved into knowledge generation from manpower since the first industrial revolution. The companies/countries that can adapt to this process sustain their leadership, while the ones who fail to do so become extinct. The best example of this is that the world's most significant companies are the ones that create added value fromknowledge generation.
Today ; as service,production and sector components are automated (through robotic technologies etc.),they communicate and they share knowledge. Along with this, the rapid growth of deep learning and global big data, and making all of this ecosystem public cause the absolute domination of knowledge. To put it differently , societies that cannot generate knowledge and cannot integrate knowledge are left behind. This applies to companies as well.
When we consider the quality control test sector with the same attitude , it is possible to list the key elements as testing the product before and during the production, feedback system of the test results and supporting R&D work with these feedbacks and providing information for the improvement production functions and process. It is a fact that in developed countries , these elements are used more effectively and investing in this subject is important and even encouraged and production processes are optimized through these elements.
It is important that these tests conducted in Industry 4.0 laboratories and production processes are available in digital formats and in interaction with related end units. In line with this requirement , production of the quality control test devices is tailored. Development of the software that are used for quality control tests in accordance with the improvements, their scalability , their interaction with the end units are at the centre of this plan as a matter of course. DVT DEVOTRANS continue their R&D work accordingly and steadily keep up supplying the ever-evolving demands of the quality control test devices users. DVT DEVOTRANS , with their electro-mechanical, design and software components in harmony, work for their medium and long-term plans. These works are handled in line with the sectoral developments, customer demands and in-house innovative ideas. As a result of the aforementioned works, new control test devices are designed and produced each and every day. As a sample of recently produced devices by DVT DEVOTRANS, it is possible to mention "DVT DSC - Differential scanning calorimetry device" , "DVT NP CNC – Device for preparing plastic samples", and "DVT FU30 D NN – Tensile and compression test equipment".
DVT FU30 D NN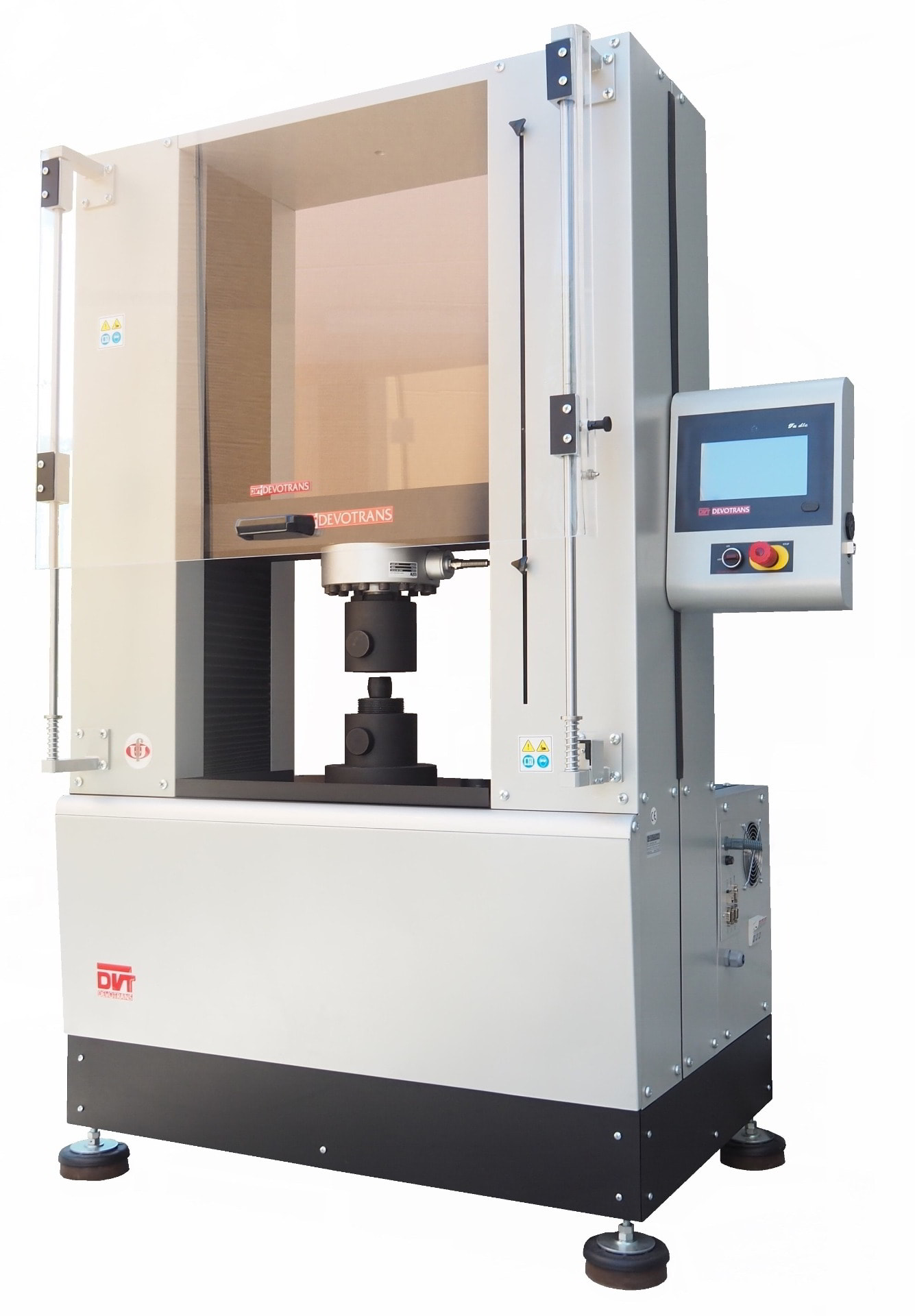 DVT NP CNC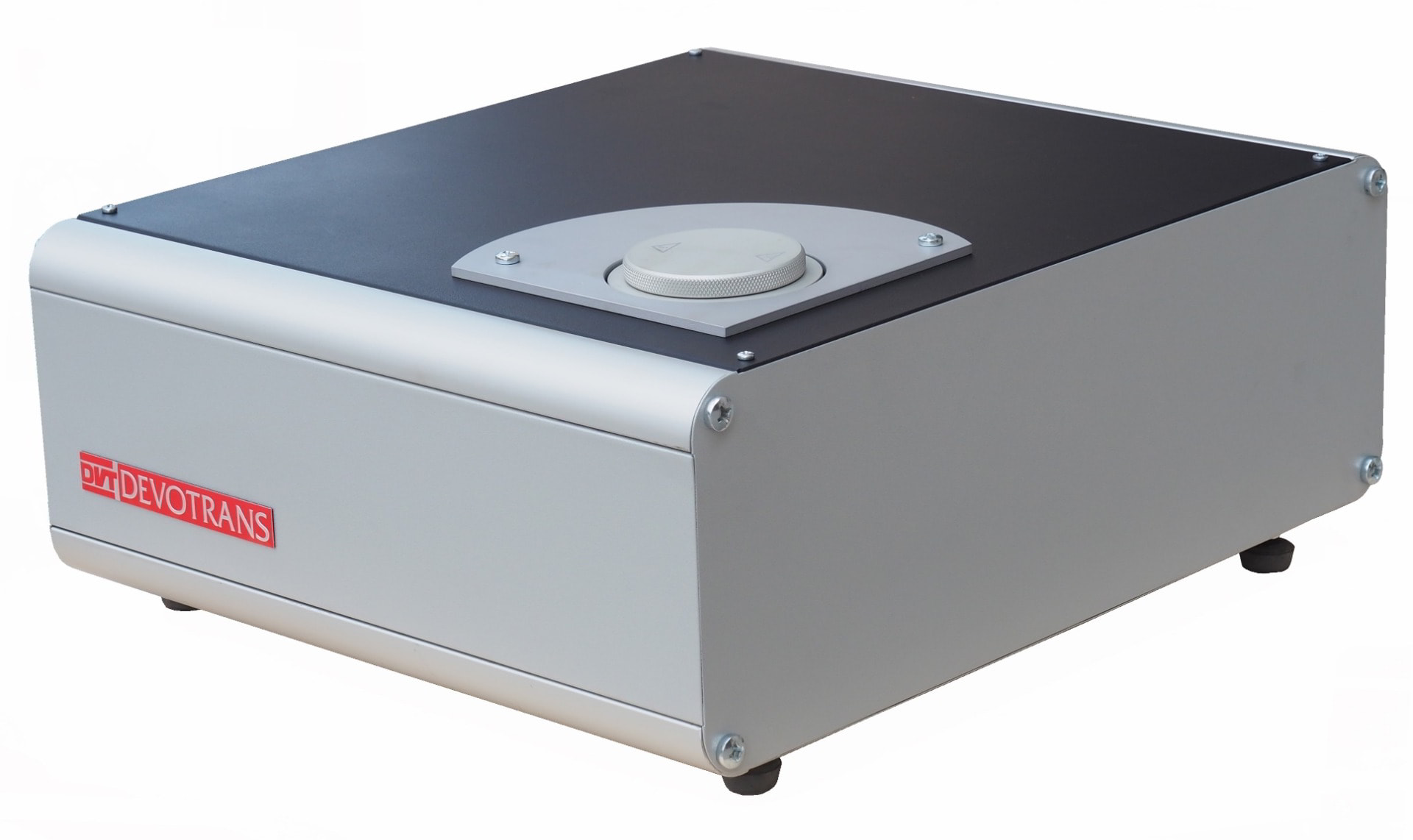 DVT DSC
In short, in the era of Industry 4.0 and in the context of knowledge generation and processing , DVT DEVOTRANS aims to contribute to both Turkish and foreign customers with 60 years of experience in quality control test devices and more than 600 products.
Source: Pagev