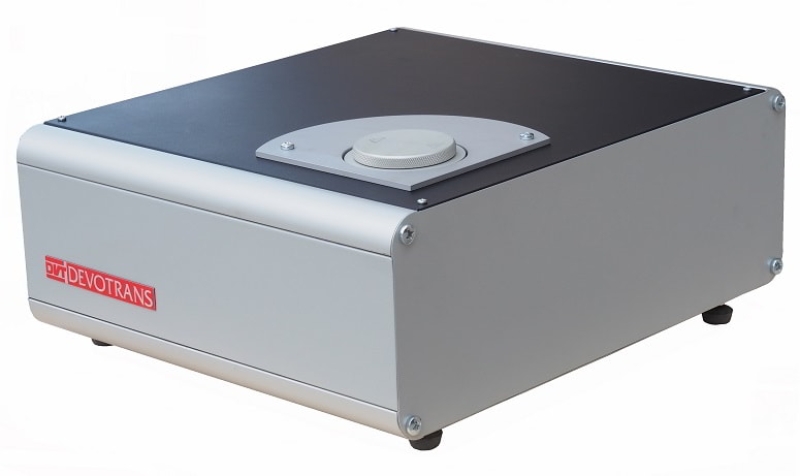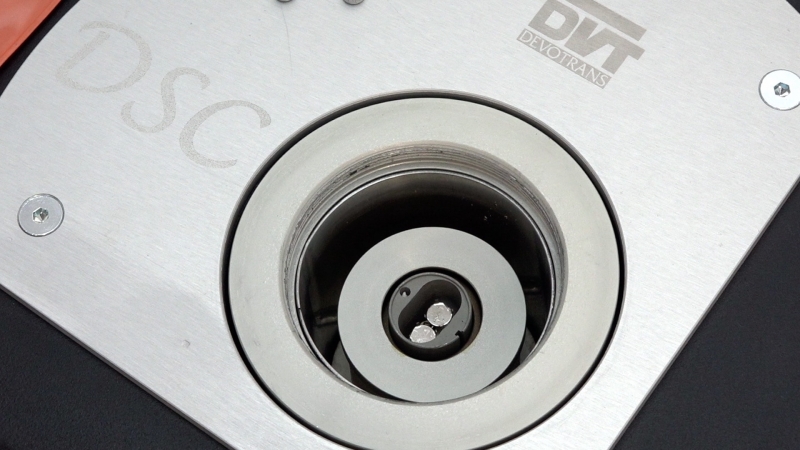 PRODUCT VIDEO WATCH
DIFFERANTIAL SCANNING CALORIMETRY EQUIPMENT DVT DSC DVT DSC
Used to observe variation of thermal capacity of plastics as a function of temperature.
It determines through calorimetry with differential scanning the oxidation – induction time (isothermal OIT) and the oxidation induction temperature (dynamic OIT) of polymeric materials.
USED IN
TECHNICAL INFORMATION
Operating voltage: 220 Volt 50 Hz.
Computer connection.
Specific software.
High insulation oven.
Language options: Turkish, English, French and Russian.
Oxygen and nitrogen inlet.
Temperature resolution: 0.1 °C.
Heating speed: 20±2 °C/min.
Automatic gas regulation.
APPROXIMATE DIMENSIONS AND WEIGHT
Width: 45 cm.
Depth: 53 cm.
Height: 22 cm.
Weight: 20 kg.
ACCESSORIES
Sample receptacle and reference receptacle (50 adet).
Tongs.
Spoon.
Calibration control metal .