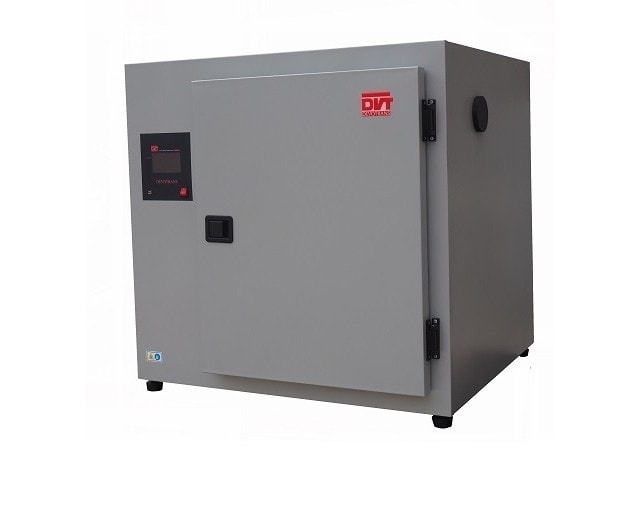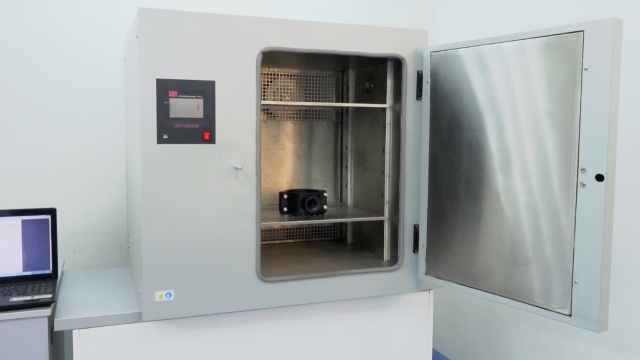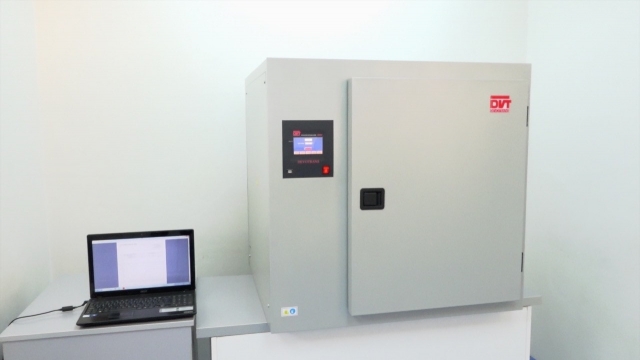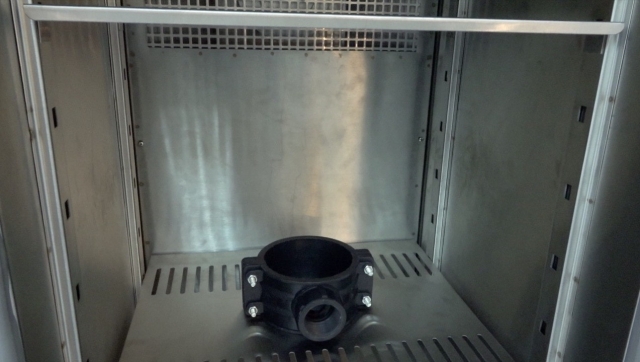 PRODUCT VIDEO WATCH
HOT AND COLD TEST EQUIPMENT DVT SSTC DVT SSTC
It is used to test hot and cold environment strength of all kinds of materials.
Two different models with different temperature ranges available, namely: 0°C to +100°C and -10°C to +150°C.
All sectors, including in particular car industry and plastics, rubber and textiles industries.
USED IN
Technical information
Operating voltage: 220 Volt 50 Hz.
Touch-screen.
Cable etc. inlet and lid for calibration etc. purposes.
Air circulation system to ensure homogeneous temperature in cabin.
Adjustable shelf height.
Possibility of connecting a USB to the equipment in order to transfer test data in Excel format to a computer.
Language options: Turkish, English, French and Russian.
High thermal insulation for savings in operating cost.
Temperature accuracy: ± 1 % °C.
Stainless steel inner body.
Body coated with electrostatic powder paint.
Optional add-ons
Glass front side lid.
Customized dimensions.
Special apparatuses for in-cabin tests.
Real-time graphics with computer connection.
Interior lighting.
Approximate dimensions and weight
Width: 97 cm.
Depth: 91 cm.
Height: 95 cm.
Weight: 140 kg.