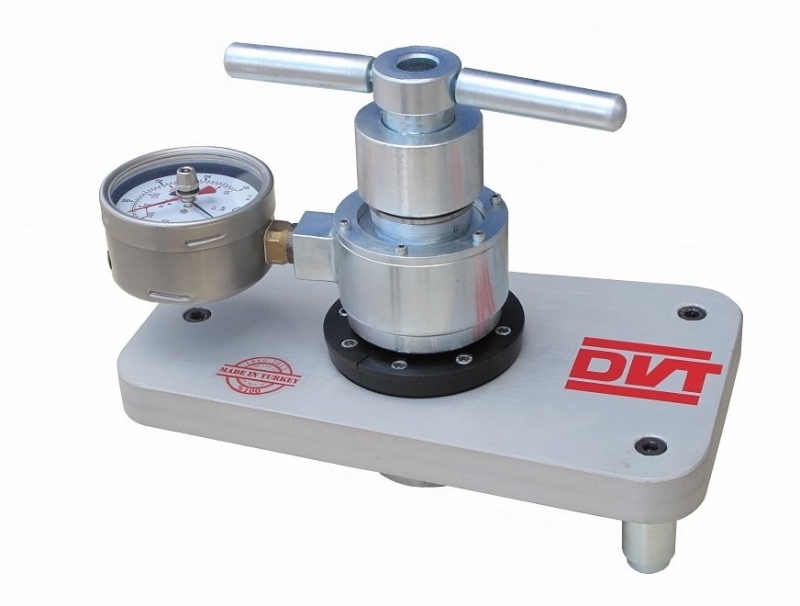 TENSILE TESTING MACHINE FOR DOWEL DVT HS DC1 DVT HS DC1
Used for detachment and rupture tests of metal dowels, plastic dowels, chemical anchors and similar materials inside the concrete.
USED IN
Technical information
Adhesion, detachment forces are measured.
Opportunity to use at labaratory/ construction site.
Bolts and rivets breakage, rupture, stripping measurement can be made.
Conformity with standards.
Structure that can be calibrated.
Pressure is hand driven.
Test subjects
Metal and plastic dowels.
Approximate dimensions and weight
Width : 370 mm
Depth : 200 mm
Height : 280 mm
weight: 16 Kg