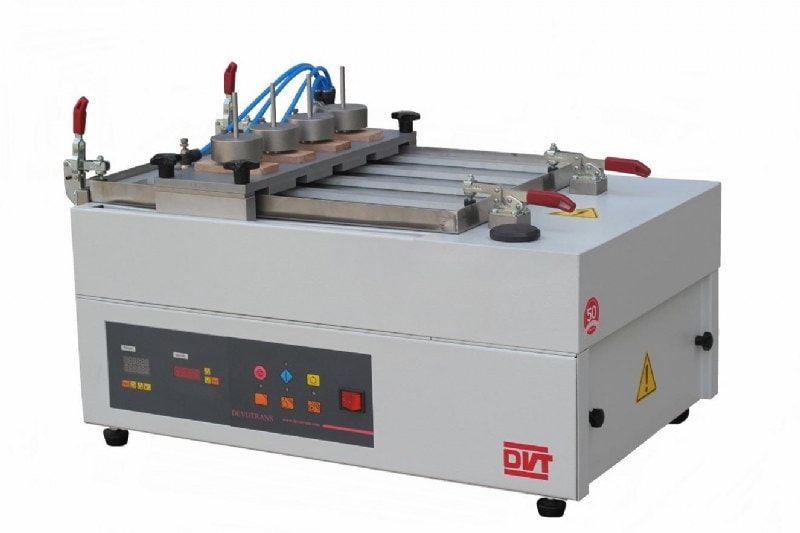 THE WET ABRASION SCRUB TESTER DVT SR T DVT SR T
Provide an accelerated method for determining wear resistance of surface coatings, and also to test the performance of cleaning compounds.
USED IN
Technical information
4 Samples are connected simultaneously.
Wet or dry experiment options.
Contaminants or cleaning materials are streamed on the sample in line with specified time periods.
Pressure force can be applied,
Rubbing speed is adjustable,
Number of rubbing is pre-determined,
Samples may be tested by bristle brush, plastic brush, cleaning cloth, cleaning sponge.
Approximate dimensions and weight
Width : 640 mm
Depth : 430 mm
Height : 400 mm
Weight : 35 kg
RELEVANT STANDARDS
ASTM D3450/D 4213
ASTM D2486/D4828
ISO 2812
ISO 11 998
EN 12956
EN 233
DIN 53778
TS EN 12 956
TS 4970 EN ISO 11998
TS EN ISO 11 998