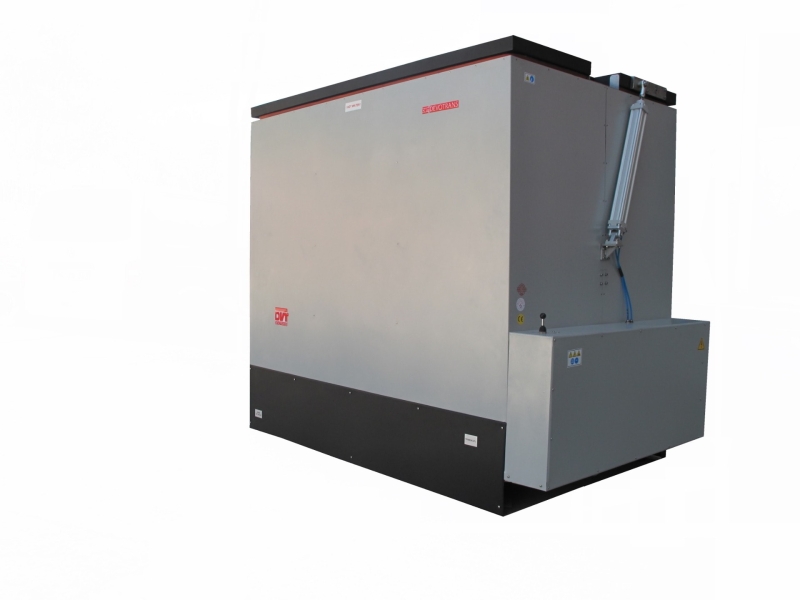 HIGH VOLUME BOILER DVT KAZ 2000 DVT KAZ 2000
TECHNICAL INFORMATION
Equipped with 2 thermostats including one safety thermostat.
Insulation to prevent heat losses.
Large size models (KAZ 2000 - KAZ 3000) are equipped with a pneumatic lid opening system.
Small size models (KAZ 800) are equipped with a lid opening system operated by a spring.
Temperature monitoring through the pressure unit.
Inside and outside of the boiler made from stainless material.
Silicon sealed.
Range of temperature : between room temperature and 95°C.
Temperature precision : ±1%.
APPROXIMATE DIMENSIONS AND WEIGHT
OUTER DIMESIONS
Width : 1850 mm.
Depth : 1100 mm.
Height : 1590 mm.
Weight : 225 kg.
INNER DIMENSIONS
Width : 1500 mm.
Depth : 1000 mm.
Height : 1100 mm.
OPTIONAL ADDITIONS
Pipe pressure stoppers (BBO TAP).
Pipe Pressure Lifetime Test Equipment (BBO DLC).