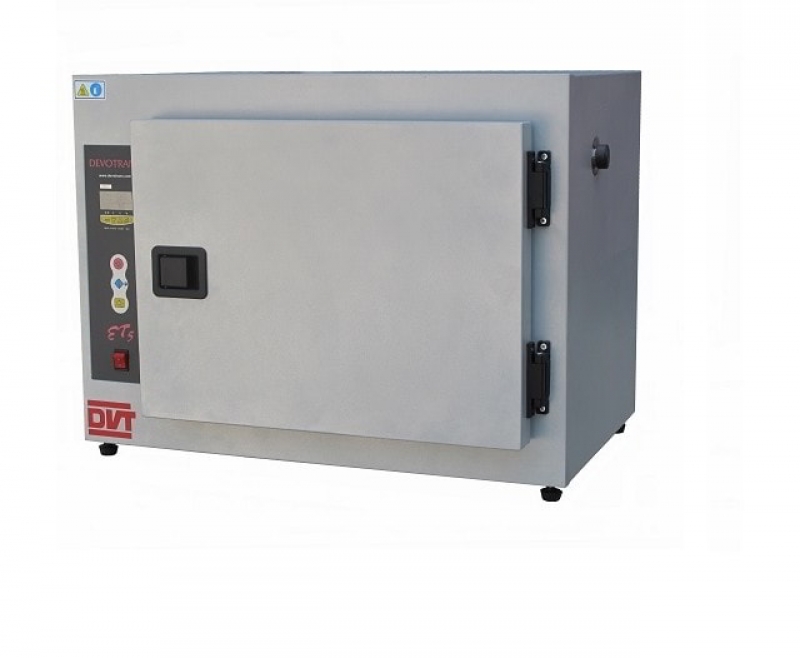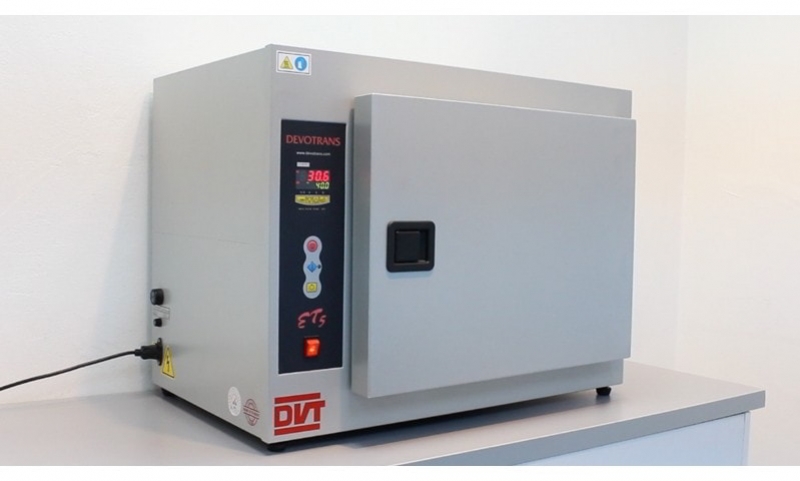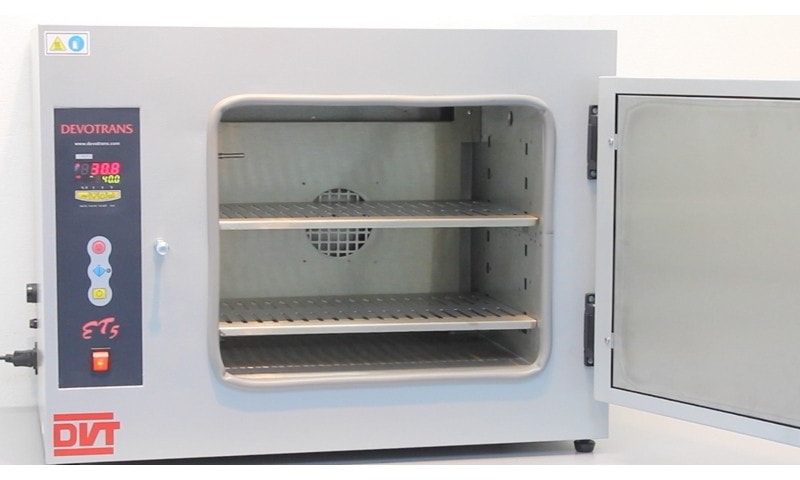 PRODUCT VIDEO WATCH
DRYING OVEN DVT ET 50 DVT ET 50
Used in all sectors especially in textile, plastic and rubber industries.
Also used for sterilization, drying, dehumidification, baking purposes in different industries.
USED IN
TECHNICAL INFORMATION
Cabinet and door insulation seals are made of high temperature resistant silicone.
By means of air circulation, uniform temperature is provided in entire cabin.
Temperature setting : Can be set between ambient temperature +5°C and 200°C ,by ± 1°C accuracy.
In quality control laboratory, used for dehumidification by heating.
Micro- processed thermostat provides accurate temperature control.
Cabin interior is made of stainless steel or porous film coated aluminum.
Energy saving due to efficient thermal insulation.
Control panel is equipped with TAG switch system and membrane.
Electrostatic powder paint coated frame.
APPROXIMATE DIMENSIONS AND WEIGHT
Width : 78 cm
Depth : 51 cm
Height : 57 cm
weight: :44 kg
OPTIONAL ADDITIONS
Large volume special cabins.
Extra shelf or hanger.
Devices for hot – ambient experiments.
Temperature cabins for tensile – compression machines.
Accurate temperature controlled models from ambient temperature up to 250 °C.
Special manufacturing under 250-300° C for ET 50.
RELEVANT STANDARDS
TS 9764 HD 22.S3
TS EN 50086 / 1604
TS 7204 EN 60811-1-2
TS 1435 / 7422 / 11451
TS 7421 EN 60811