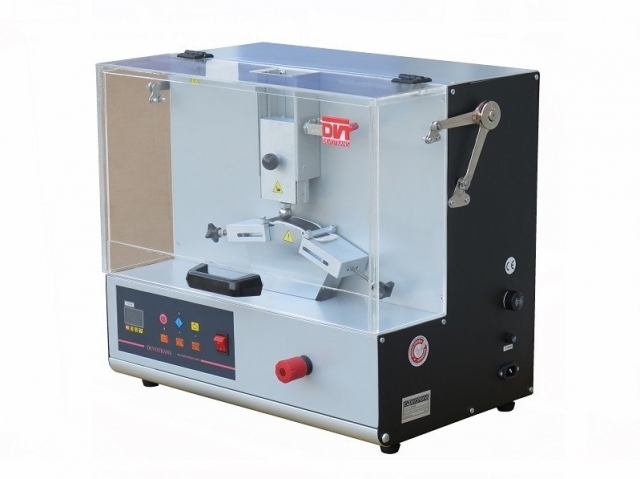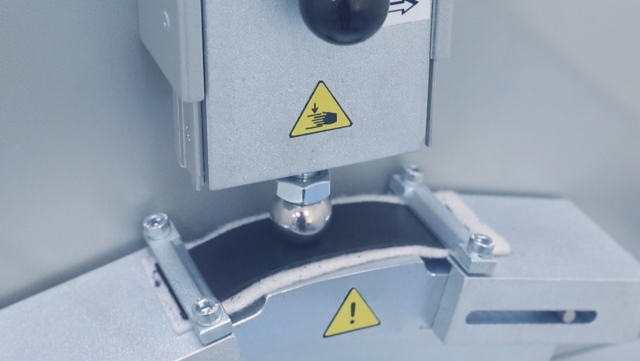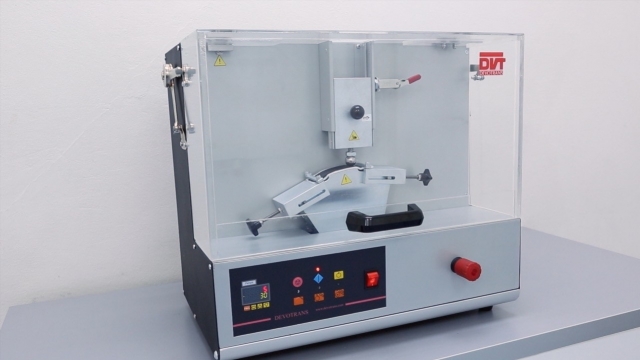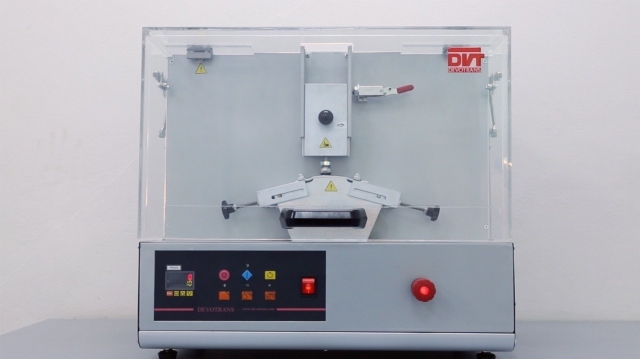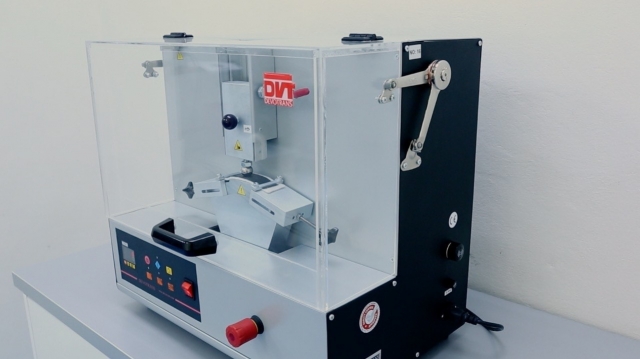 PRODUCT VIDEO WATCH
WEAR TESTER FOR GLOVES DVT DA E DVT DA E
Used to test the wear resistance of gloves made from leather, latex, polymer etc.
USED IN
Technical information
Operation voltage: 220 Volt 50 Hz.
Sample dimensions: 100 mm x 25-30 mm.
Movement (test) length: 50 mm.
Compression weight: 2 kg.
Compression ball diameter: 20 ±1 mm.
Test period counter counts up to 999999 periods.
Test speed: 50 rpm.
Sound warning when test is over.
Sample stretching mechanism.
The device won't operate when protective plexyglass lid is open.
Body coated with electrostatic powder paint.
Maintenance-free robust and reliable structure.
Approximate dimensions and weight
Width: 61 cm.
Depth: 40 cm.
Height: 51 cm.
Weight: 50 kg.