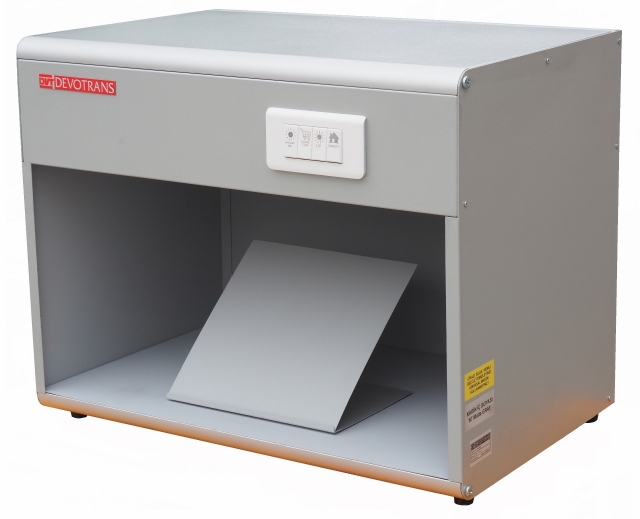 PRODUCT VIDEO WATCH
LIGHT CABIN DVT IK DVT IK
This is a colour assessment cabin used to assess shade and colour differences under reproducible conditions.
USED IN
TECHNICAL INFORMATION
Operating voltage: 220 V 50 Hz.
Coated with anti-shine and anti-glare lustreless paint within the cabin.
#4 light sources.
Daylight.
Store lighting.
UV.
Domestic lighting.
APPROXIMATE DIMENSIONS AND WEIGHT
Width: 74 cm.
Depth: 48 cm.
Height: 59 cm.
Weight: 27 kg.
OPTIONAL FEATURES
Table 45° fixed angle.
Model with 5 light sources.
Width options of 60 to 150 cm for observation area.