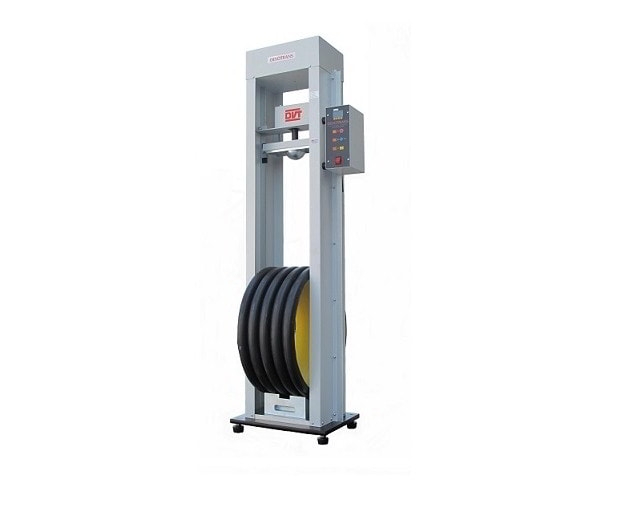 EXTERNAL IMPACT TEST EQUIPMENT FOR PIPES DVT SAH B28 DVT SAH B28
Technical information
Manufactured for different sample diameters.
User-friendly thanks to motorized control.
Height of fall display.
Adjustable height of fall.
Delivered with full set of weights and hammer.
DVT SAH B90 and DVT SAH B60 are pneumatic models.
Optional add-ons
Customized height of fall.
Choice of weights complying with the standards.
Manually operated or magnetic winch.
Models measuring the force of the impact.
Special models with software.
Possibility of conducting tests on pipes up to 300 cm in diameter with the model SAH300.
Approximate dimensions and weight
Width: 58 cm.
Depth: 36 cm.
Height: 168 cm.
Weight: 113 kg