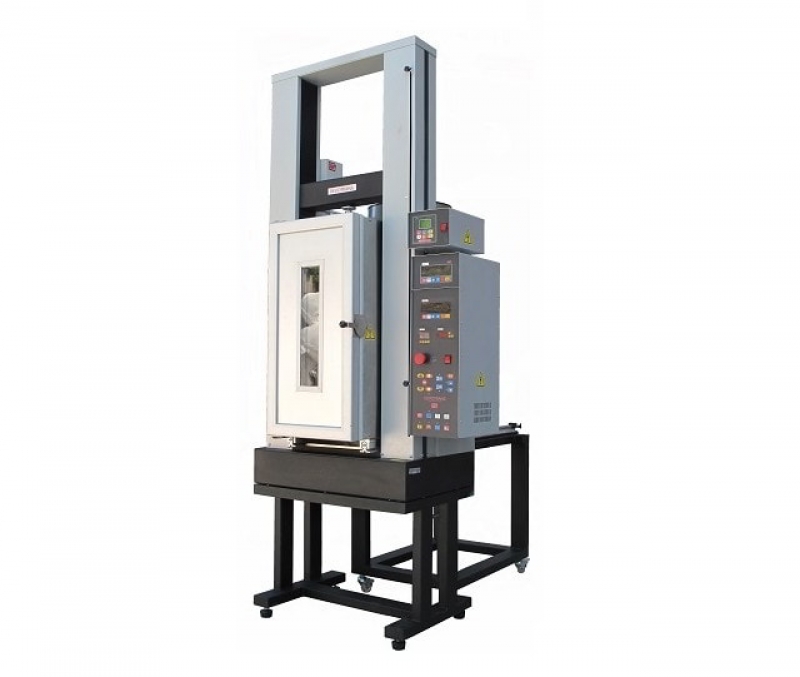 TENSILE, COMPRESSION TESTING MACHINE DVT GP E GU DVT GP E GU
Used in tensile, compression etc. tests for materials and for measuring strength of materials. It is possible to conduct tests in various environmental conditions.
USED IN
Technical information
Operation Voltage is: 220V AC 50 Hz.
Power consumption is : max. 1 KVA.
Speed adjustment is : between 0.5 -500 mm/min.
Digital screen.
Double column system.
Emergency stop button.
Rapid return to the starting point.
Programmable stop feature.
Sensitivity is ± % 0.5 .
Motion sensitivity : 0,01 mm.
Stopping, depending on the breakout/fracture or distance.
Optional add-ons
Computer and printer connections.
Kg or Newton options
Different jaw models available
Additional equipment for special tests.
Very low tensile or compression speed
Special speed control range.
Extensometer.
Warm-cold ambient test chambers.
We manufacture different models with customized dimensions.
Metal or plexiglas safety cage.
Light barrier
Test subjects
MATERIALS CAN BE TESTED
Alüminum, copper, spring, wire, fabrics, glass, porcelain, tile, cement based products, shoe, slipper, leather, artificial leather, plastic products, automotive parts, forest products, medical supplies, construction materials, glues, zipper, rubber, paper, jute.
Approximate dimensions and weight
Width : 94 cm
Depth : 50 cm
Height : 170 cm
Wight : 155 kg
Information
SOME OF THE TESTS CAN BE APPLIED
Tensile – Compression, opening/closing, fracture, tearing, compression, breaking, stretching, permanent deformation, friction, puncture.
RELEVANT STANDARDS
TS EN ISO 7500-1/527-3/6892-1/
TS 1398-1EN ISO 527-1