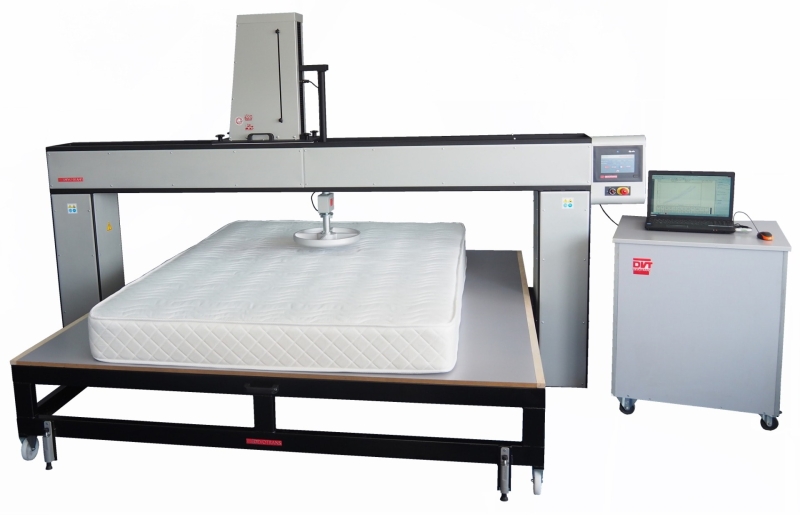 PRODUCT VIDEO WATCH
BED STRENGTH TESTER DVT YAT DVT YAT
Used to determine hardness and strength of beds after repeated loadings.
USED IN
APPROXIMATE DIMENSIONS AND WEIGHT
Width: 306 cm.
Depth: 223 cm.
Height: 188 cm.
Weight: 329 kg.
TECHNICAL INFORMATION
Energy input: 220 V 50 Hz.
Colour touch screen.
Wheeled sample carrier.
Two compression jaws of different diameters.
Capacity: 2 kN.
Specific software with computer connection.
Speed setting : 1.000 - 500 mm/min.
Different units: Kg, gF, kN, Newton.
Turkish, English, French and Russia language options.
OPTIONAL ADDITIONS
Fatigue unit complying with TS EN 1725.
Additional measurement unit.
Additional compression jaw.