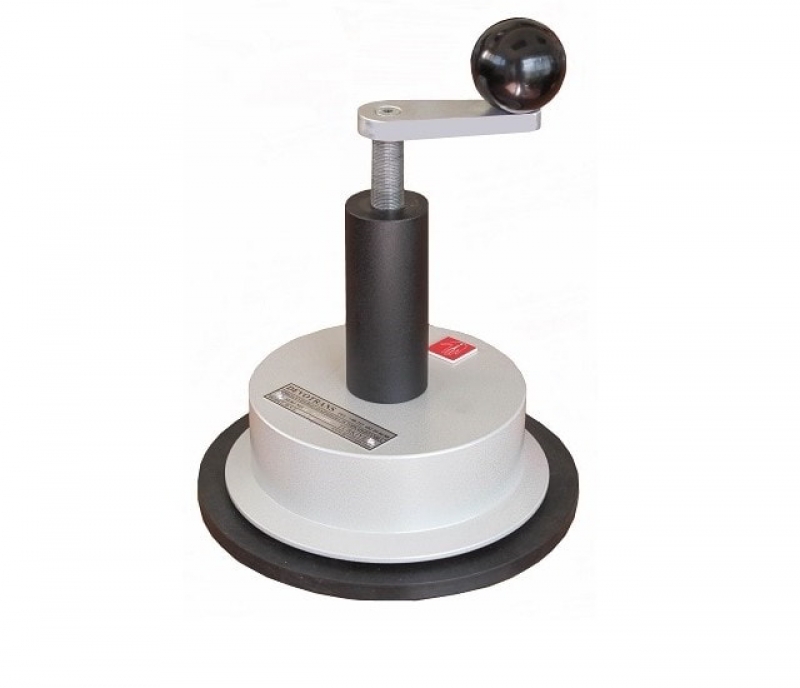 ROUND SHAPED SAMPLE CUTTER DVT D 100 V DVT D100 V
Used in determining the weights of paper, cardboard, textile and leather.
USED IN
Technical information
Used to prepare the samples in the laboratory conditions.
Cuts samples in 100 cm² area.
Supplied with rubber cutting table.
Coated by electrostatic powder paint.
There is a rotary switch for easy to use.
1 blade provides quick and easy cutting.
Approximate dimensions and weight
Width :21 cm
Depth :21 cm
Height :25 cm
Weight :2.5 kg
RELEVANT STANDARDS
ASTM D 1225 (D100V)
TS 3122
ISO 186 / 3085 (D100V)
TS 635 ISO 186