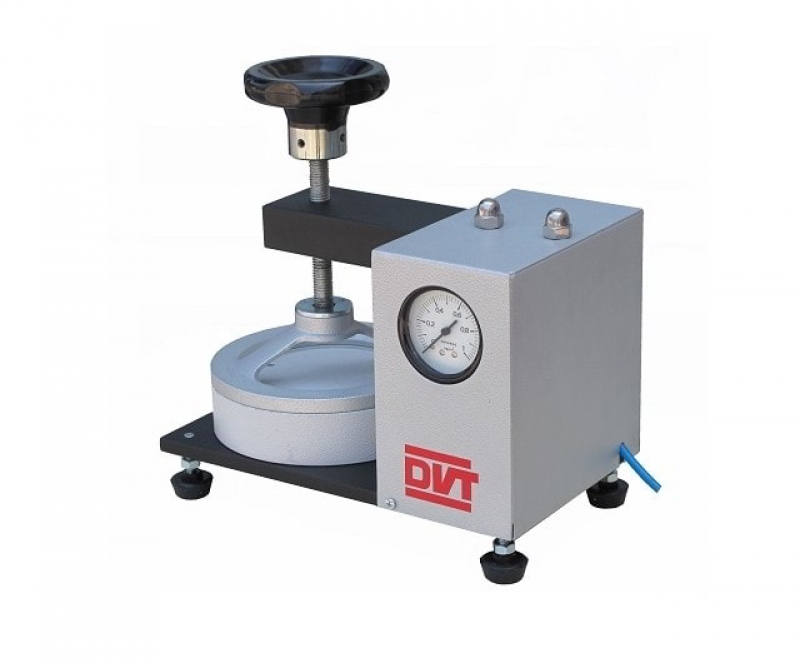 WATER-TIGHTNESS TEST FOR TEXTILES OR MEMBRANES DVT TSG DVT TSG
Used to determine the water-tightness of textiles or coated textiles under given amounts of pressure.
Determines under which pressure fabrics, fabrics coated with rubber or plastic, shoes, boots etc. let water in.
USED IN
Technical information
Operation voltage: 220 Volt 50 Hz.
Body coated with electrostatic powder paint.
Maintenance-free robust and reliable structure.
Water drainage outlet.
Sample area lighting lamp.
Sample-holder's mouth equipped with an o-ring seal.
Pressure increased by hand-driven action.
Water permeability unit: bar.
Range of measurement: 100 mbar- 200 mbar.
Optional add-ons
High pressure measurement capacity.
Approximate dimensions and weight
Width : 170 mm
Depth : 340 mm
Height : 290 mm
weight: 5.1 kg
RELEVANT STANDARDS
ISO 811
TS 257
TS 257 EN ISO 20811 (SG T)
DIN 52 123
TS 1974/1974 EN 1734
TS EN 1928
TS EN 1931