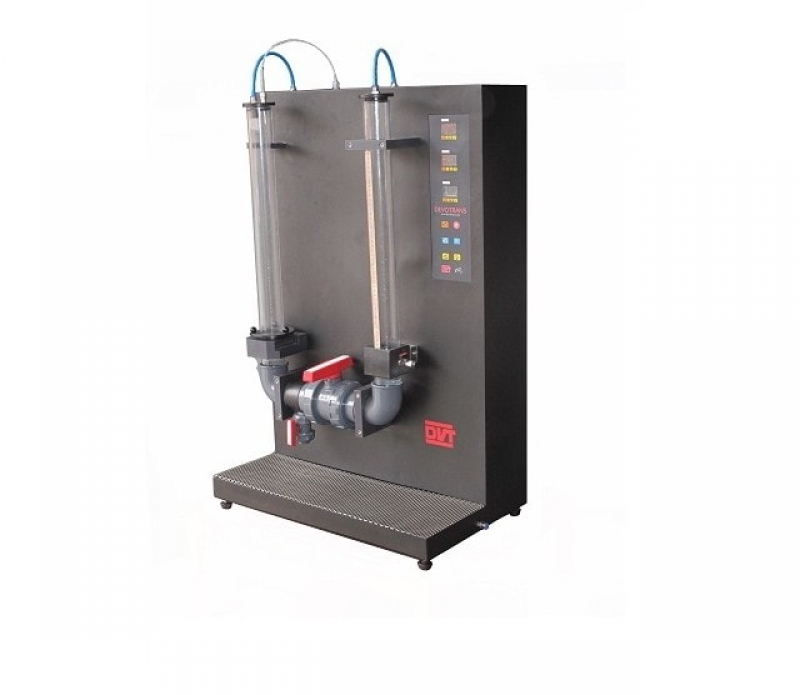 PRODUCT VIDEO WATCH
WATER PERMEABILITY TEST EQUIPMENT FOR GEOTEXTILES DVT SG J DVT SG J
For determining water permeability of geotextile products etc.
For calculating the flow rate of the water passing through the materials.
The formulas needed for the calculation of the flow rate are presented in an Excell worksheet.
A tutor video is also available.
USED IN
Technical information
Measuring principle : method of vertical flow (without application of load).
Sample diameter: 72 mm.
Tested diameter of sample: 50 mm.
Thickness of sample : 0,1-10 mm.
Consumption of energy: 220 V AC.
1 micron water filter.
Flow rate display in m/second or mm/second.
Time display (s).
Water temperature display (°C).
Volume display (ml).
Sound warning.
Ruler for water height measurement.
Water entry and water draining exit.
Optional add-ons
Computer-controlled automatic system.
Water cooling unit.
Water heating unit.
Used in
Geotextiles.
Woven fabrics.
Wool.
Filter materials.
Sinter plates.
Perforated sheet metal plates.
Porous building materials.
Approximate dimensions and weight
Width : 750 mm.
Depth : 400 mm.
Height : 1130 mm.
Weight : 35 kg.
RELEVANT STANDARDS
EN ISO 11058
TS EN ISO 11058
ASTM D 4491
Accessories
Measuring cylinder (500 ml).
Measuring cylinder tray.
Sample cutting blade.
Spirit level.