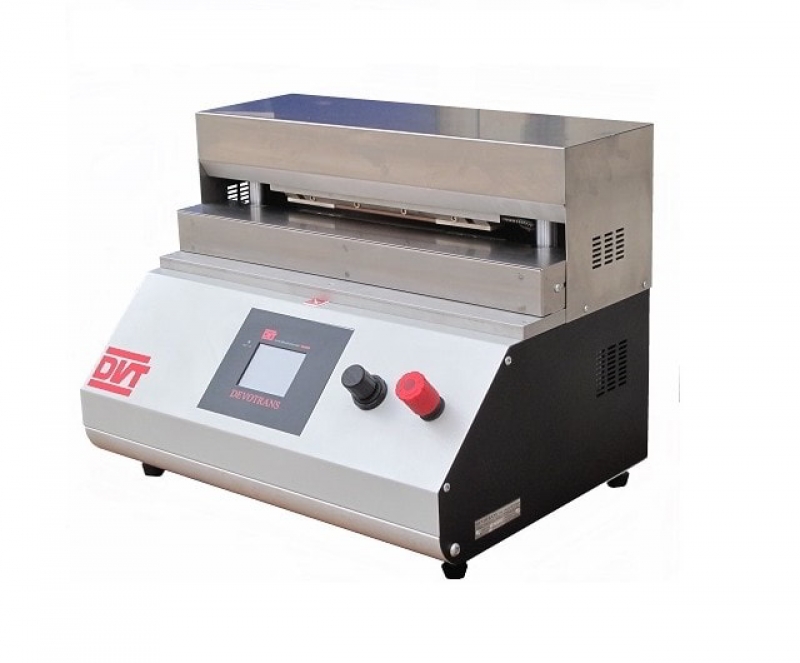 PRODUCT VIDEO WATCH
HOT SURFACE ADHESION TESTER DVT SYY DVT SYY
Designed to determine the ideal adhesion of flexible films, foils, laminates, plastic bag, nonwoven products.
Used to speed up the work of packing machines.
USED IN
Technical information
Adhesion values are determined with tensile test machine after (ideal) adhesion.
It ensures the ideal adhesion and impermeability conditions according to force, heat and time parameters.
Adjustable pressing pression.
Adjustable heating temperature.
Adjustable pressing time.
Optional add-ons
Test area apparatus for various cross sections. Such as ; 150x10 mm ,150x15 mm ,
150x20 mm , 180x10 mm , 150x6 mm.
Approximate dimensions and weight
Width : 540 mm.
Depth : 450 mm.
Height : 420 mm.
Weight : 35 kg.
RELEVANT STANDARDS
ASTM F 2029-08
ISO 11607-2