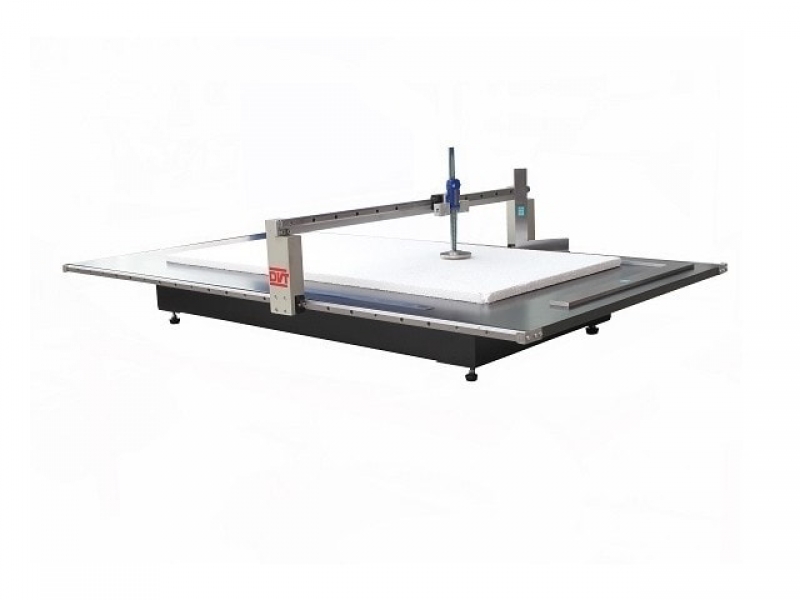 SURFACE CONTROL DEVICE DVT DKS DVT DKS
Used for measuring surface planeness and controlling deviation from planeness for plastic etc. products in the form of plates.
USED IN
Technical information
Used for measuring thickness up to 100 mm.
Measures samples of 600 mm x 1250 mm for standard production.
Moving measurement tray.
Digital measurement unit.
Measurement unit accuracy: 0.01 mm.
Sensitive shifting bearing.
Inflexible robust body.
Optional add-ons
Models for various sample sizes.
Approximate dimensions and weight
Width: 140 cm.
Depth: 82 cm.
Height: 45 cm.
Weight: 28 kg.
RELEVANT STANDARDS
TS EN 825
TS EN 824
TS EN 823
TS EN 822