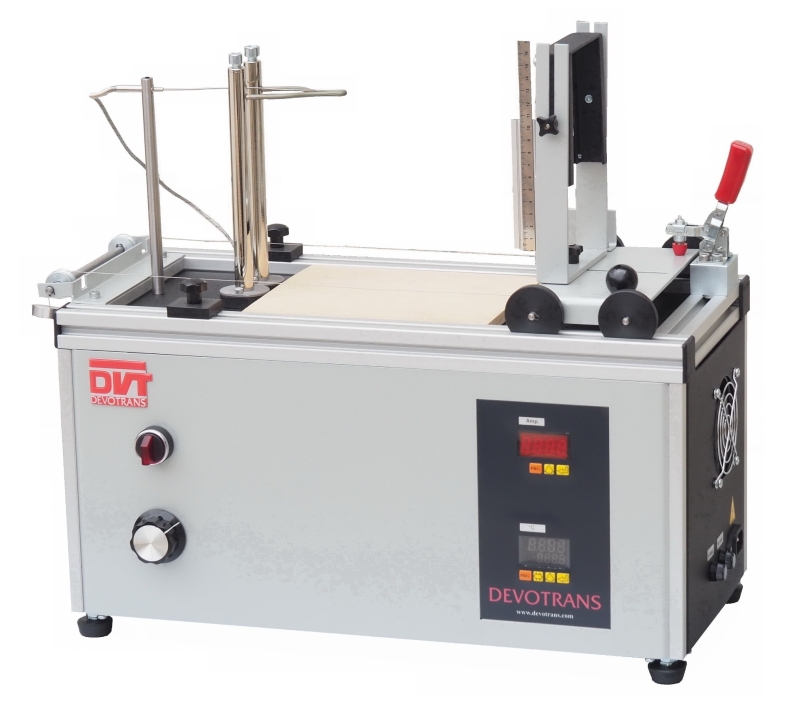 PRODUCT VIDEO WATCH
HOT WIRE TEST EQUIPMENT DVT YAN KTM DVT YAN KTM
Used to observe melting and scorching on plastics subjected to high temperatures caused by high current and to determine whether the sample remains within burning limits.
USED IN
TECHNICAL INFORMATION
Power input: 220 V, 50 Hz.
Pressure weight: 100 gr.
Wooden dropping plate.
Temperature display.
Current display.
Temperature setting: 370°C-1000°C.
High accuracy scale for measuring flame length.
Holder plate adjustment depending on the sample.
Control and stabilization system: microprocessor.
USED IN
Plastics industry.
Electrical equipment manufacturing.
RELEVANT STANDARDS
TS EN 60695
IEC 60695
IEC 60529
TS EN 60332-1-3 / TS EN 60332-1-1 / TS EN 60332-1-2
TS EN 61386-1
APPROXIMATE DIMENSIONS AND WEIGHT
Width: 56 cm
Depth: 30 cm
Height: 50 cm
Weight : 22.7 kg