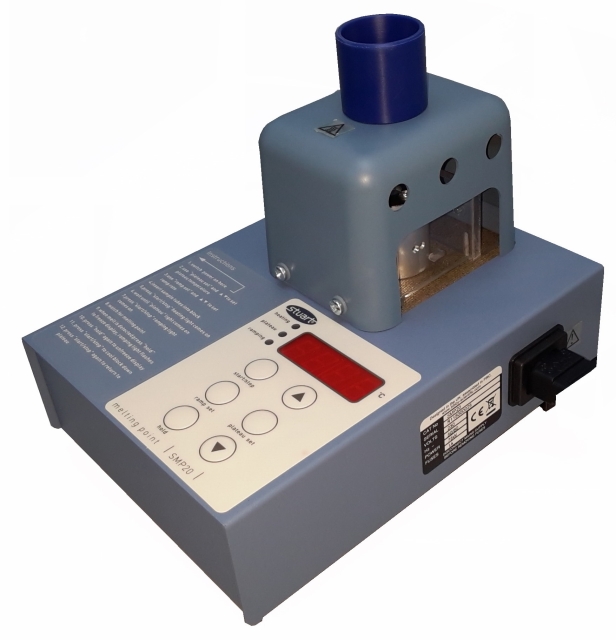 MELTING POINT TESTER Z SMP 10 Z SMP 10
Used to determine melting point of plastics exposed to heat.
USED IN
APPROXIMATE DIMENSIONS AND WEIGHT
Width: 160 mm.
Depth: 220 mm.
Height: 170 mm.
Weight: 1.8 kg.
TECHNICAL INFORMATION
Electrical supply : 230V, 50Hz, 75W
Number of samples that can be tested simultaneously: 2
Maximum temperature : 300°C
Temperature accuracy : ± 1.0°C at 20°C
± 2.5°C at 300°C
Display : 3 digit LED
Display resolution : 1°C
Rate of heating: 2°C/min. or 20 °C/min.