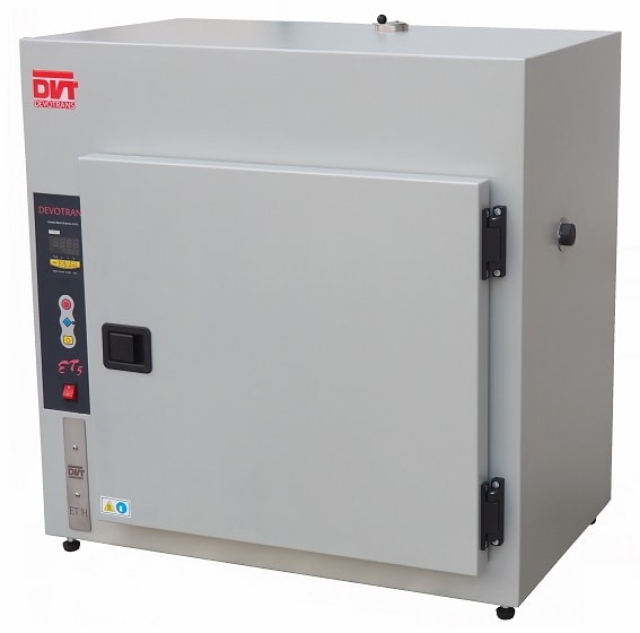 LAMINAR AIR FLOW CHAMBER DVT ET H DVT ET H
Samples are subjected to controlled deterioration (ageing) with standardized air flow under a given temperature and in a given atmospheric environment.
After test, the tested sample is compared to a non-tested sample.
USED IN
APPROXIMATE DIMENSIONS AND WEIGHT
Width: 84 cm.
Depth: 59 cm.
Height: 86 cm.
Weight: 74.5 kg.
TECHNICAL INFORMATION
Doors and cabins equipped with insulation gaskets made from heat-proof silicone.
Temperature setting: from ambient temperature +5°C to 200°C.
Temperature accuracy: ±1°C.
High precision temperature control with microprocessor thermostat.
#5 sample hangers.
Stainless steel or aluminium eloxal cabin interior.
Savings in operating expenses thanks to high temperature insulation.
Control panel with TAG switch and membrane.
Electrostatic powder paint coating.
OPTIONAL ADDITION
Large volume special cabins.
Extra shelf or hanger.
Accurate temperature controlled models from ambient temperature+5°C up to 300 °C.