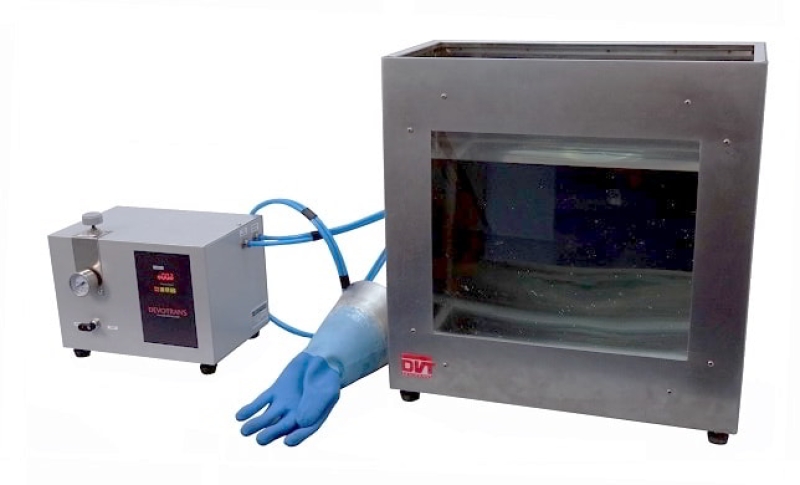 PRODUCT VIDEO WATCH
PENETRATION TESTER FOR PROTECTIVE GLOVES DVT KND E DVT KND E
Used to measure penetration in gloves used for protection against hazardous chemicals and/or microorganisms.
USED IN
USED IN
TECHNICAL INFORMATION
Operating voltage: 220 Volt 50 Hz.
Test pressure display (MPa).
Sample pressure display (kPa).
Water tank.
Sample securing mandrel for different glove sizes.
Possibility of observing test process.
Stainless steel cabin inside.
Possibility of connecting tester to the air supply of the premises.
APPROXIMATE DIMENSIONS AND WEIGHT
Width : 85 cm.
Depth : 30 cm.
Height : 85 cm.
Weight : 20 kg.
ACCESSORIES
Sample pressure hose.
Test pressure hose.