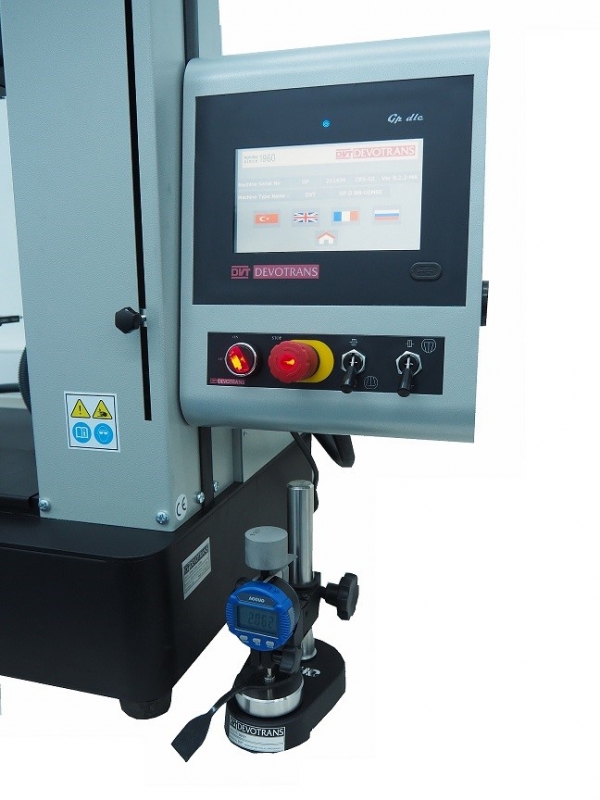 THICKNESS GAUGES DVT KOS10 DVT KOS10
Used to conduct high accuracy measurements of thickness.
Automatically transfers measurement results to DVT CKSIII test software.
USED IN
TECHNICAL INFORMATION
Digital model.
Can be calibrated.
Can be mounted on tensile – compression machine.
Integrated with CKSIII software.
Robust and reliable structure that does not require any specific maintenance.
Measurement accuracy: 0.01 mm to 0.001 mm.
Measurement range: 0 - 10 mm or 0 - 12.7 mm.
Measurement depth: 50 mm.
Constant compression force (depending on type of sample or test standard).
OPTIONAL FEATURES
Various ranges of measurement available on an optional basis.