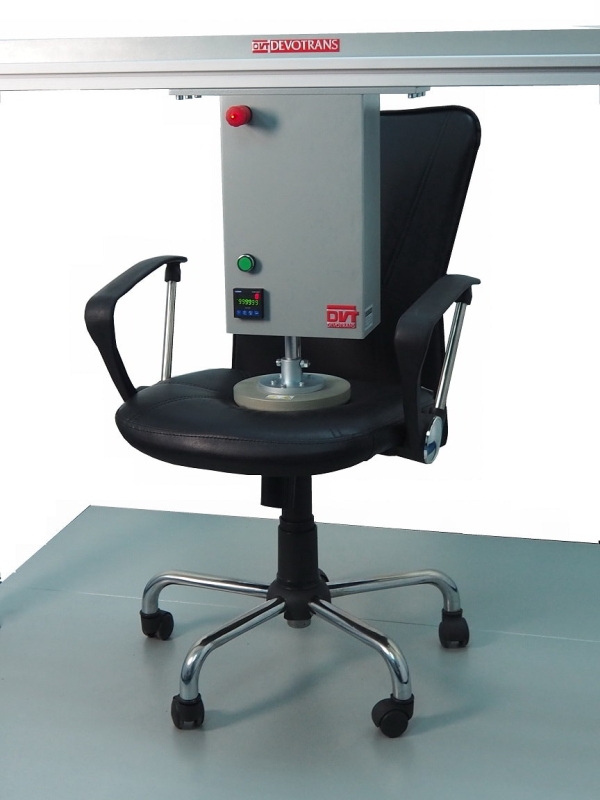 PRODUCT VIDEO WATCH
LIFETIME TESTER FOR CHAIRS DVT MOB S DVT MOB S
Used to test durability of chairs, armchairs and other furniture by simulating sitting and rising movements in the form of repeated loadings.
USED IN
TECHNICAL INFORMATION
Operating voltage: 220 Volt 50 Hz.
Test period display.
Compression jaw.
Emergency stop button.
Sitting and rising simulation.
USED IN
Manufacturers and suppliers of furniture.
OPTIONAL ADDITIONS
Pneumatic press system.
Various press units.
APPROXIMATE DIMENSIONS & WEIGHT
Width: 150 cm.
Depth: 150 cm.
Height: 140 cm.
Weight: 120 kg.