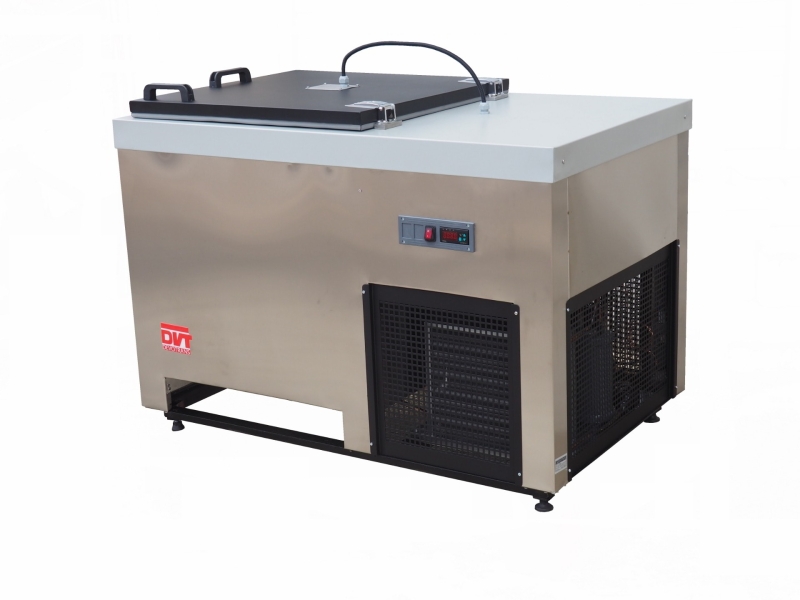 PRODUCT VIDEO WATCH
DEEP FREEZER (UP TO -50°C) DVT DD DVT DD
For testing all kinds of products in cold environment.
USED IN
Technical information
Possibility of conducting tests in cold environment up to - 50 °C.
Volumes of 100, 200, 300, 400, 500 litres.
Structure complying with standards and user-friendliness.
Temperature control with digital thermostat.
Safety thermostat.
Possibility of disabling the refrigerator to conduct tests in room temperature.
Glass lid on top.
Optional add-ons
Possibility of adapting it to various test equipment.
Customized vertical or horizontal structure depending on the choice of the customer.
Angular or cylindrical models available.
Internal lighting.
PLC-controlled model.
Special model able to conduct tests from -20 to 10 °C .
Monobloque lid.
Front side lid.