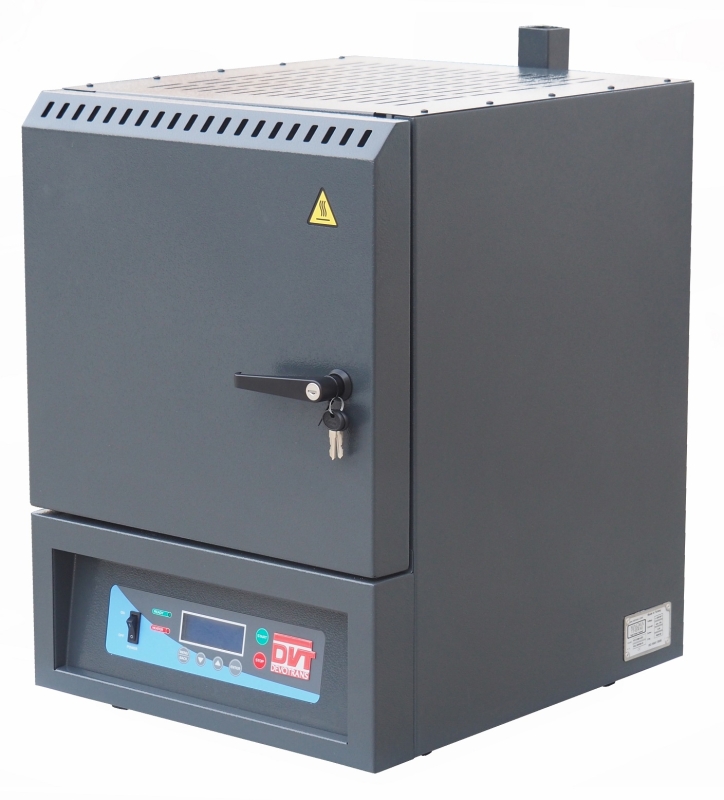 PRODUCT VIDEO WATCH
ASH FURNACE DVT KUL DVT KUL
Used for ash analysis, sintering, pre-heating, melting and oxidization purposes.
USED IN
TECHNICAL INFORMATION
4-digit LCD display.
Resistant inner chamber made of insulating bricks.
K- and S-type thermo-couple for temperature control.
Temperature control: ±1°C.
Double-layer body.
End-of-test beep.
Software-based PID control.
DVT KUL MT
Rate of heating: 1 – 20 °C/min.
Automatic stop in case of overheating.
Heating program: 4 steps.
DVT KUL MTP
For simple operations up to 1100°C.
Rate of heating: 5 – 25 °C/min.
Safety sensor for overheating.
Heating program: 2 steps.
OPTIONAL FEATURES
Protective gas connection.
Door sensor.
Additional thermo-couple.
Overhead or swing door.