DVT DEVOTRANS STAR OF K 2019 FAIR
K 2019, the number one plastic and rubber fair in the world, is considered to be a meeting point for the industry from the point of view of innovation, information and investment. The precious Turkish brand DVT DEVOTRANS was among the major participants of the Fair. DVT DEVOTRANS was a star of the event thanks to its innovative approach.
K 2019 Fair took place between 16 and 23 October 2019 in Düsseldorf in Germany. The Fair brought together thousands of brands of the industry. Nearly a hundred thousand people visited this Fair, which gathered under its roof the most prestigious brands of the industry. Turkey was perfectly represented there by DVT DEVOTRANS, a company that keeps achieving new successes.
DVT DEVOTRANS, a leader in the plastic and rubber industry and a hundred percent national company, participates in all major fairs to effectively reach its target audience.
DVT DEVOTRANS never fails to be a star in every fair it participates in and remains a leader of the industry of quality control and test equipment thanks to its innovative approach.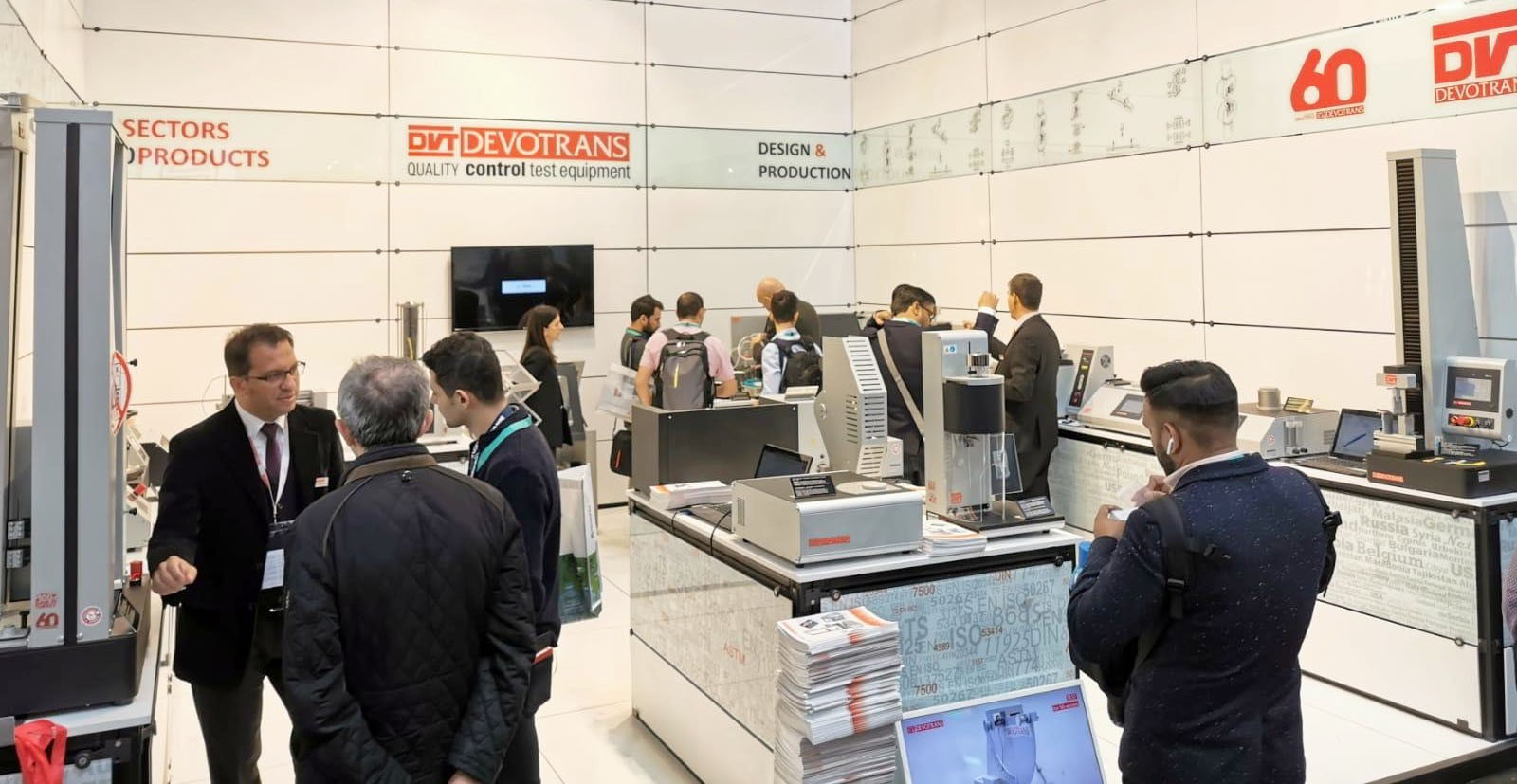 With its 60 years of experience in the industry and innovative approach combined with state-of-the-art technology, DVT DEVOTRANS is the most valuable brand in Turkey.
Just back from K 2019, DVT DEVOTRANS is preparing to participate in Plast Eurasia Istanbul, the largest fair of Eurasia, that will take place in TÜYAP Istanbul between 4 and 7 December 2019. For further information on DVT DEVOTRANS' participation in Plast Eurasia Istanbul, click. For a closer look at the quality control and test equipment manufactured by DVT, click.