DEVOTRANS has been producing electric, electronic and mechanical test devices since 1960.
DEVOTRANS derives from DEğişik (Variable) VOltaj (Voltage) TRANSformatör ((TRANSformer), a device that the Company was the first to manufacture in Turkey during the first years of its existence.
Today, DEVOTRANS focuses on the manufacturing of quality control test devices at international standards. DEVOTRANS supplies around 600 types of quality control test devices of its own design and manufacturing to more than 50 business branches.
DEVOTRANS is proudly the first and only manufacturer of a number of products in Turkey.
DEVOTRANS carries out customized designs always sticking to the standards and delivers turn-key test laboratories.
2018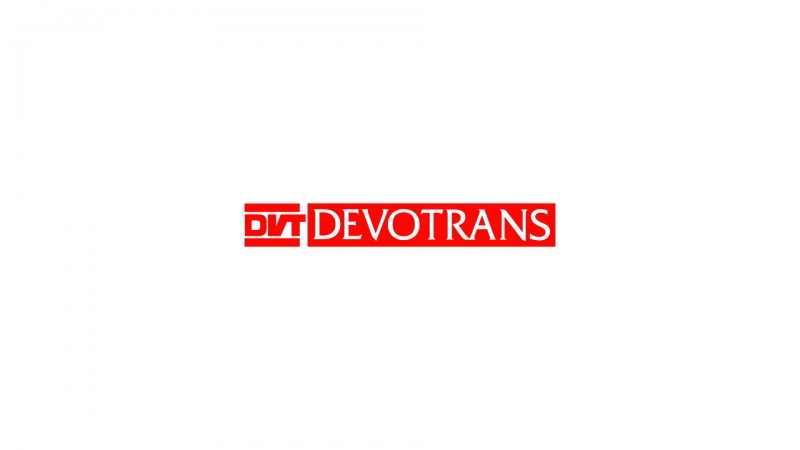 DVT DEVOTRANS brand has been registered in South Korea.
2017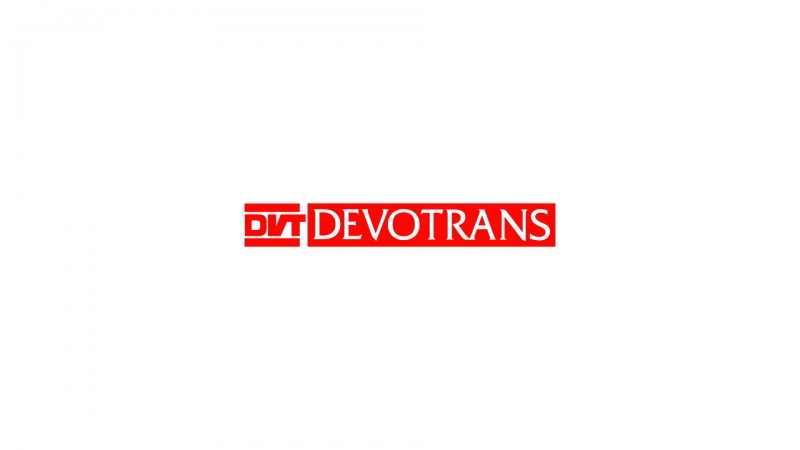 Production of a large number of new devices for the health and work safety industries.
2016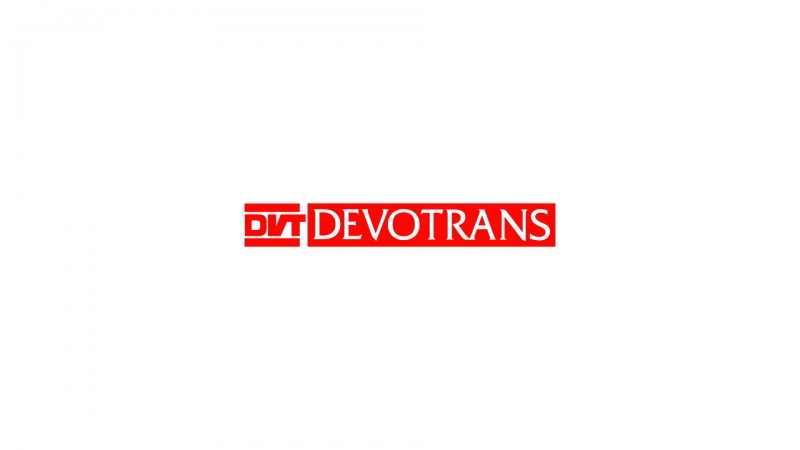 SERCONS Russia sets up its work safety and leather laboratory with DVT DEVOTRANS test equipment.
2015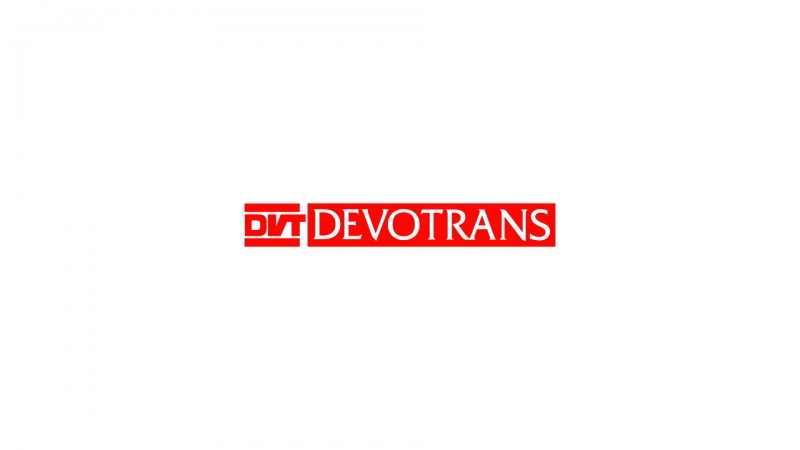 Production of tensile test equipment with a capacity of 50-60 tons.
2014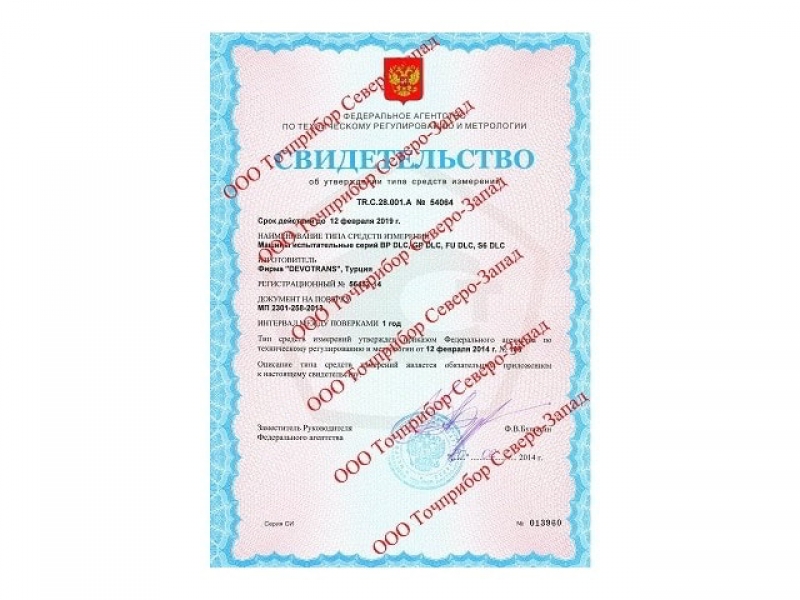 DVT DEVOTRANS measuring devices have been approved and certified by Russian Federation Federal Metrology Agency.
2013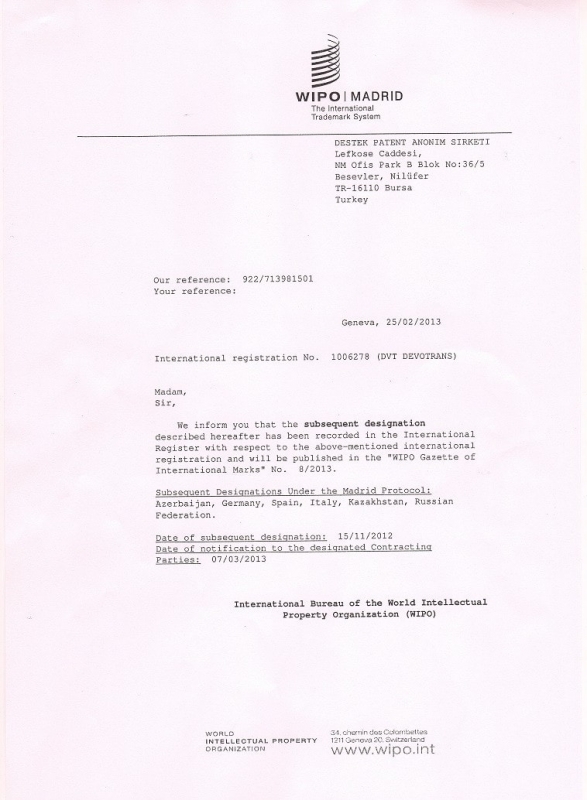 DEVOTRANS has its trademark registered in Azerbaijan, Germany, Spain, Italy, Kazakhstan and Russia.
2012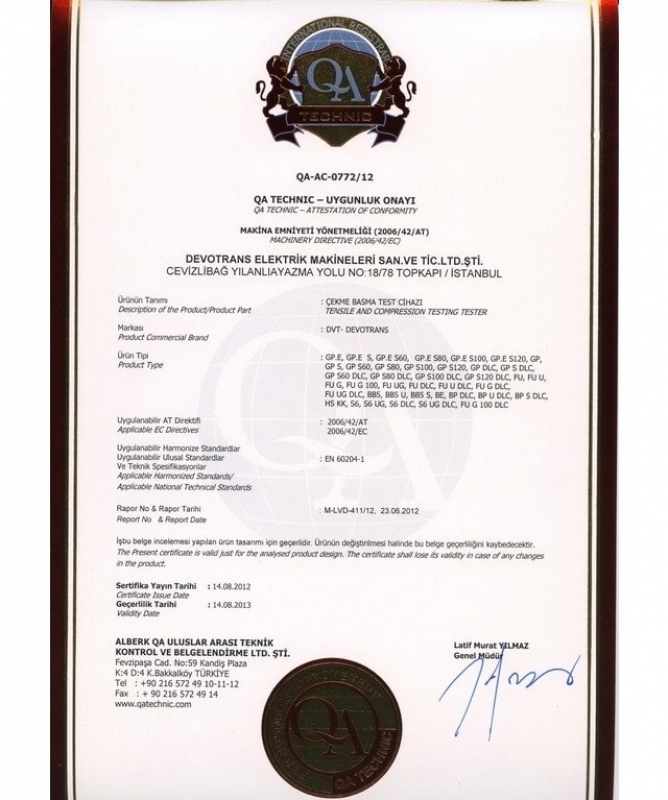 QATechnic Quality Certification CE Certificate obtained.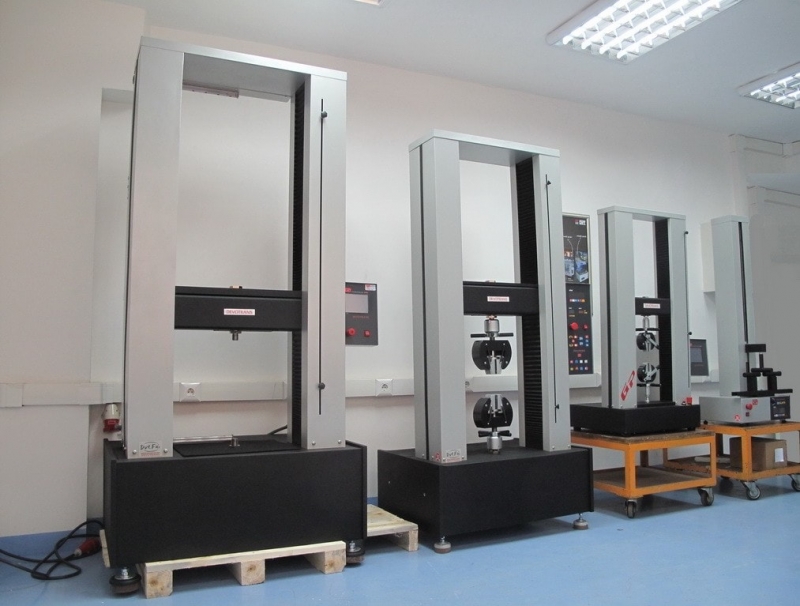 The number of tensile– compressing test device models exceeds 30.
2011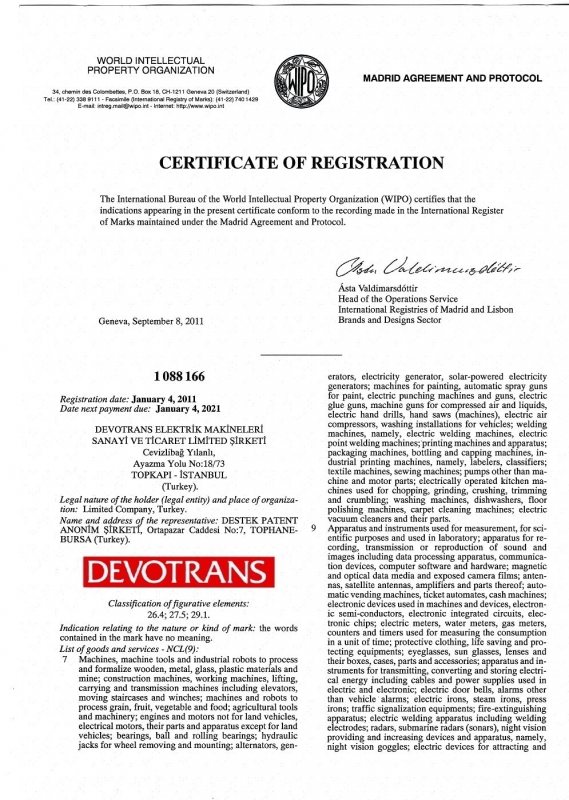 DEVOTRANS has its trademark registered in Bulgaria.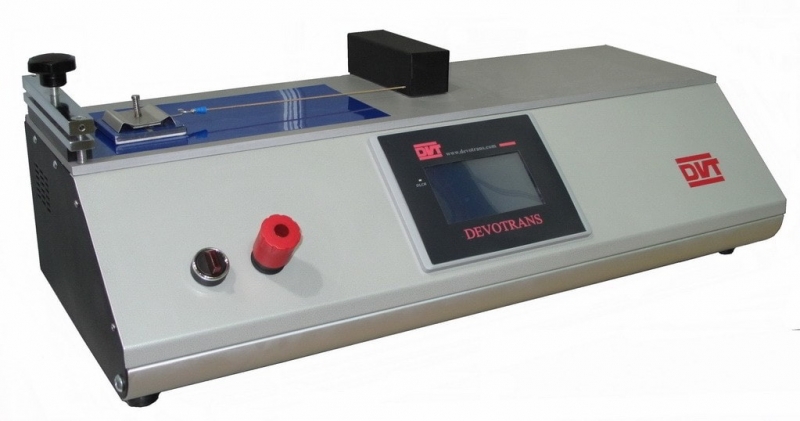 Surface friction test device manufactured.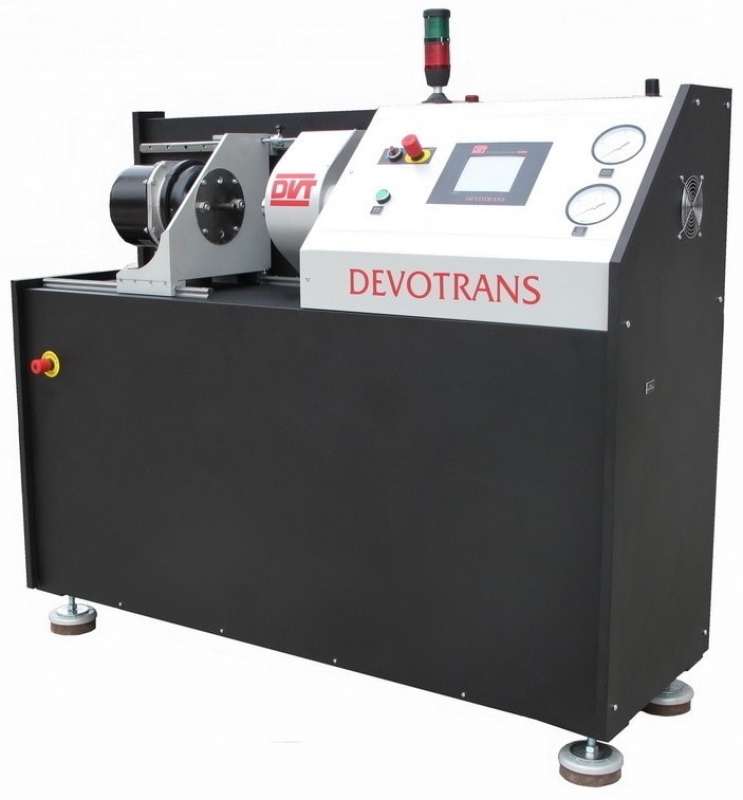 Car industry tests conducted for the first time
2010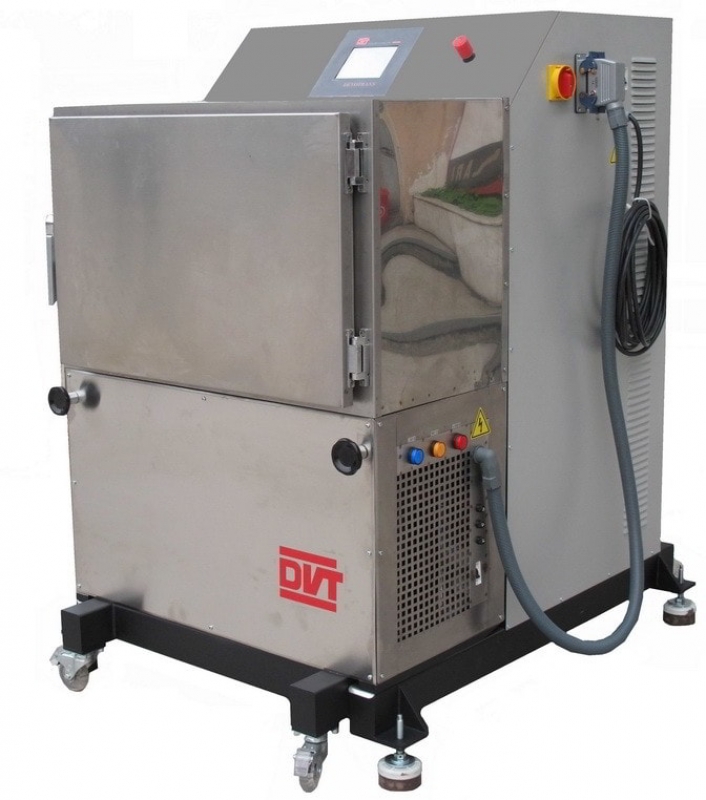 Torque-Time diagram printout obtained from the torque-meter device.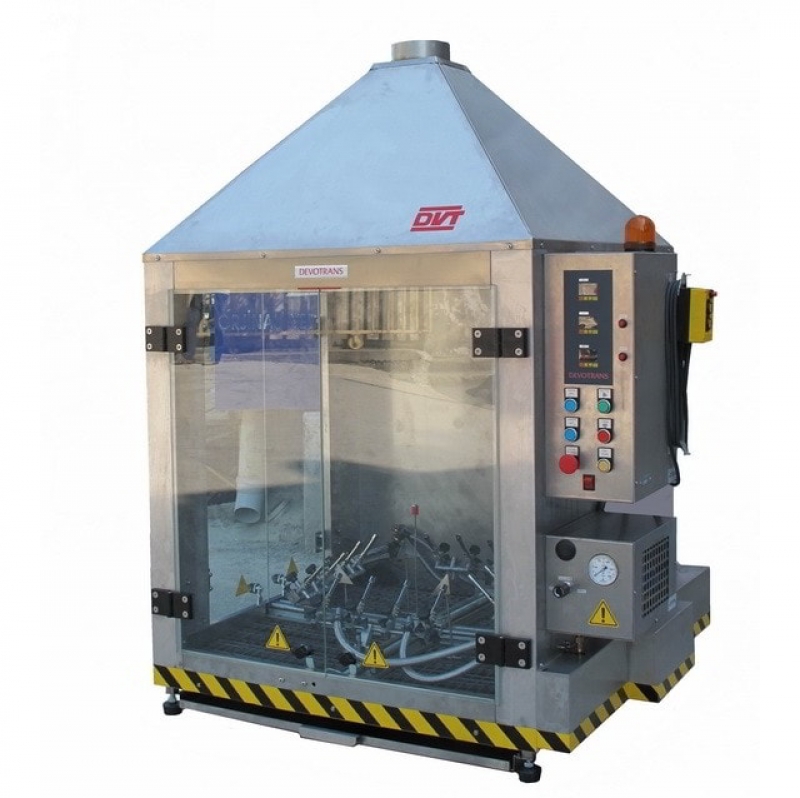 Aviation burning test devices manufactured.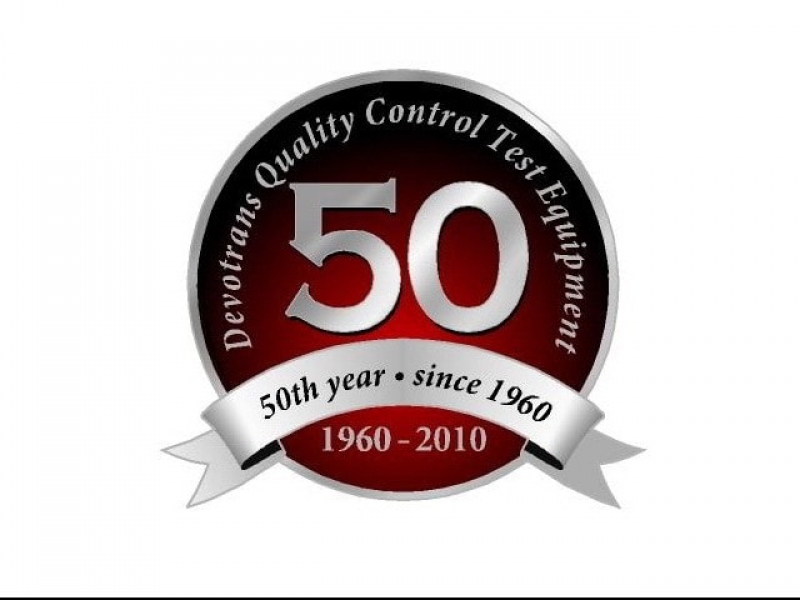 50th year in industrial manufacturing.
2009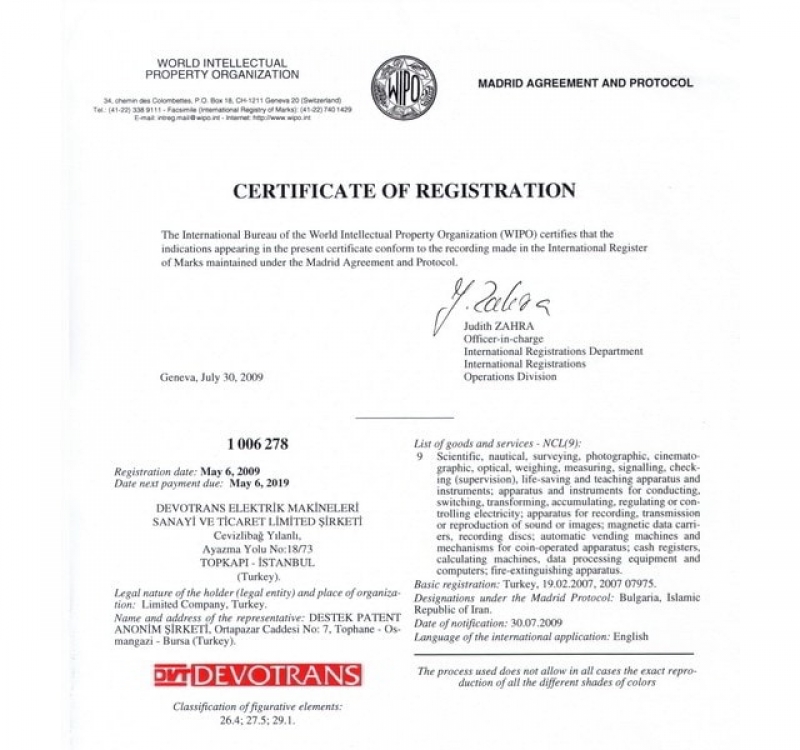 The current "DVT Devotrans" trademark is registered.
2008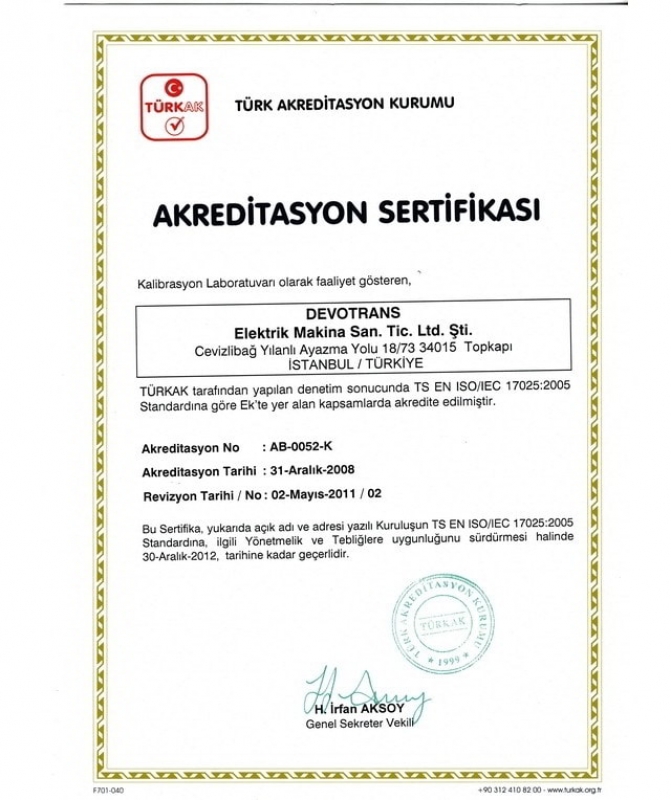 Accreditation Certificate obtained from the Turkish Accreditation Agency (TÜRKAK).
2007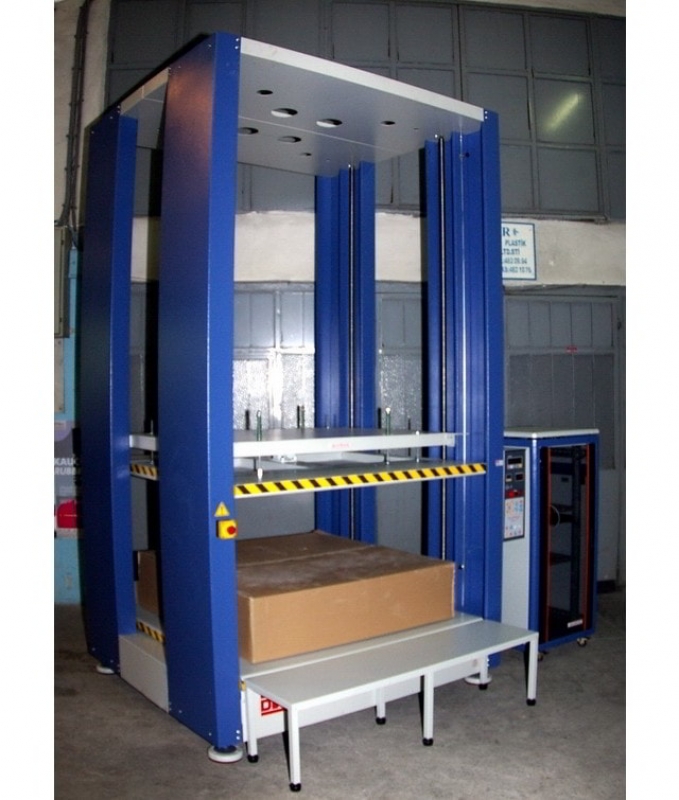 Manufacturing of R&D-supported devices starts.
2006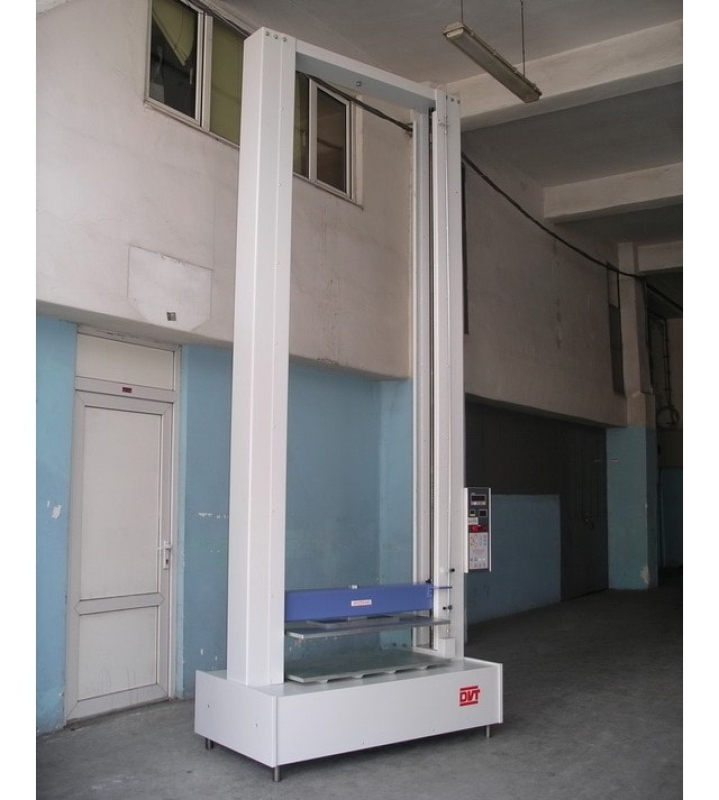 Manufacturing of large devices for large specimens starts.
2005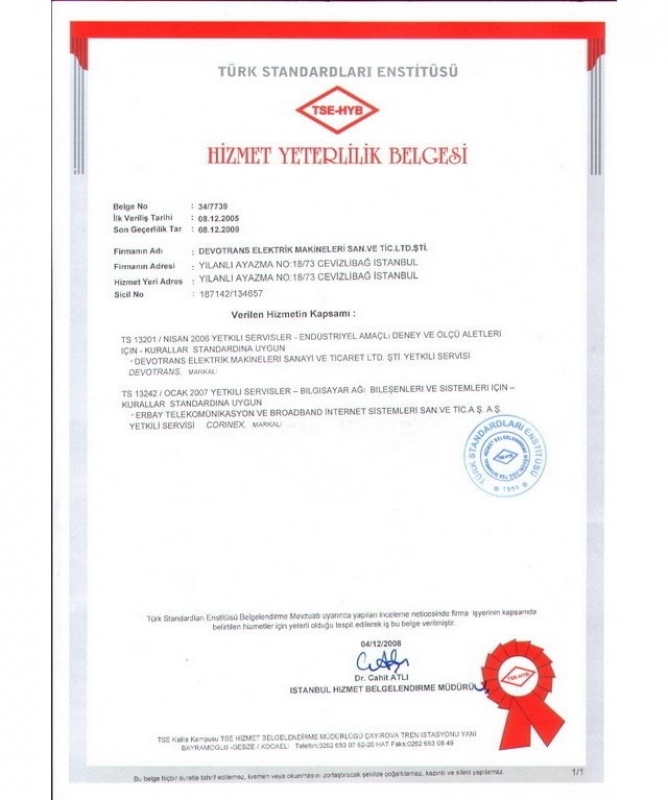 First Turkish Standards Institute Proficiency Certificate obtained.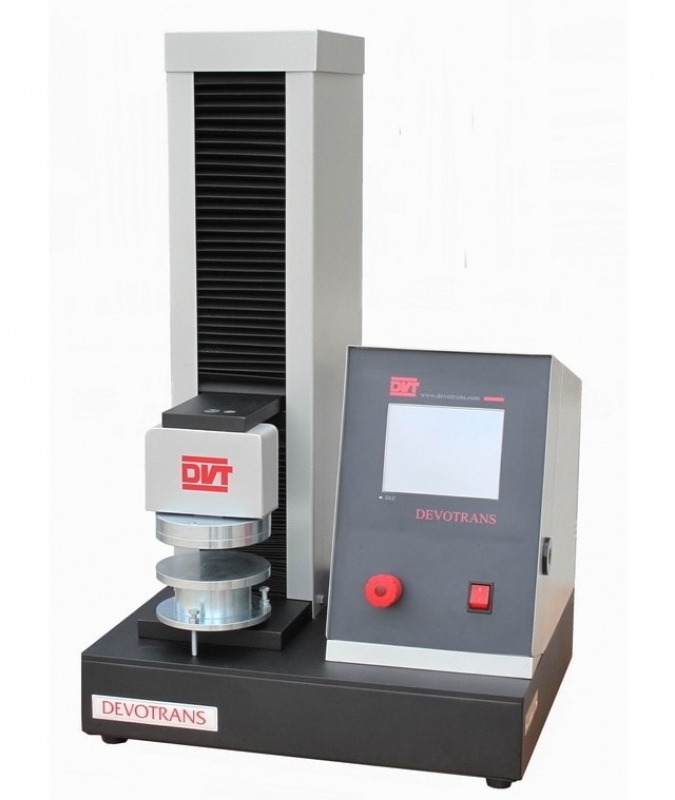 Increases in the manufacturing of PLC models.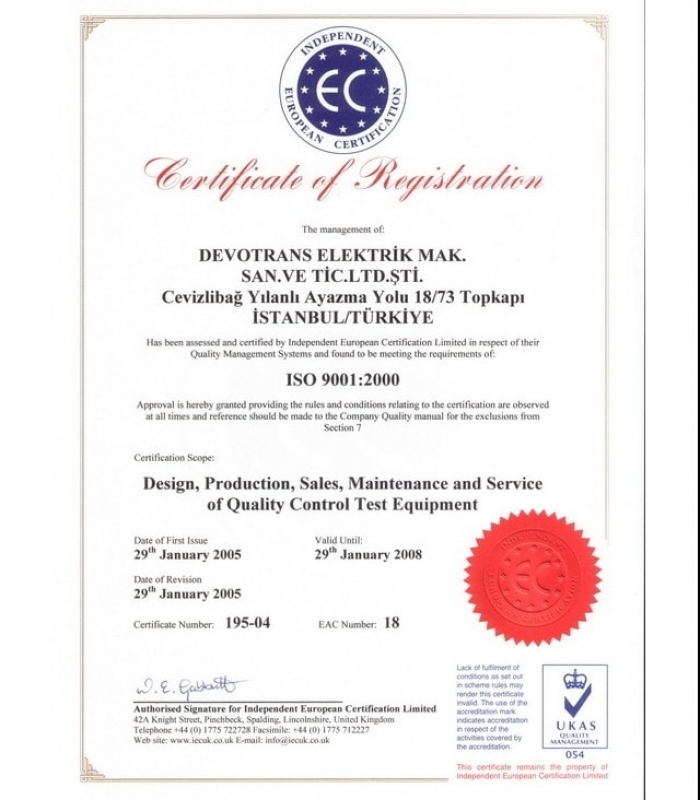 First ISO 9001:2000 certificate obtained.
2004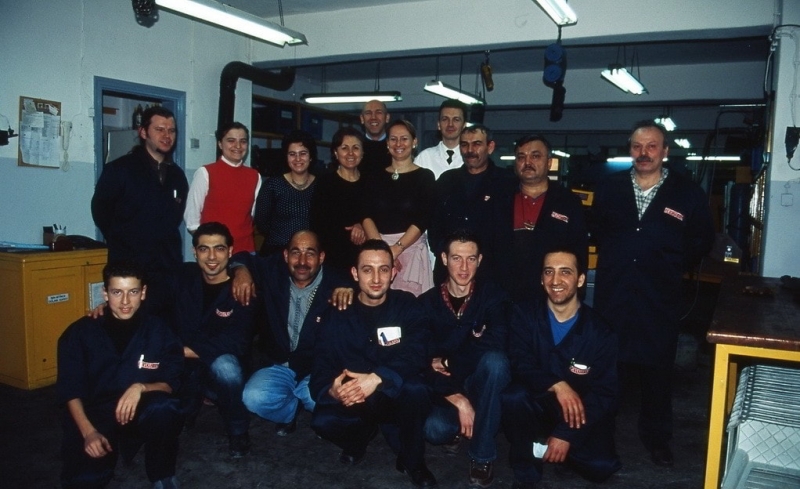 Devotrans family starts to get larger.
2003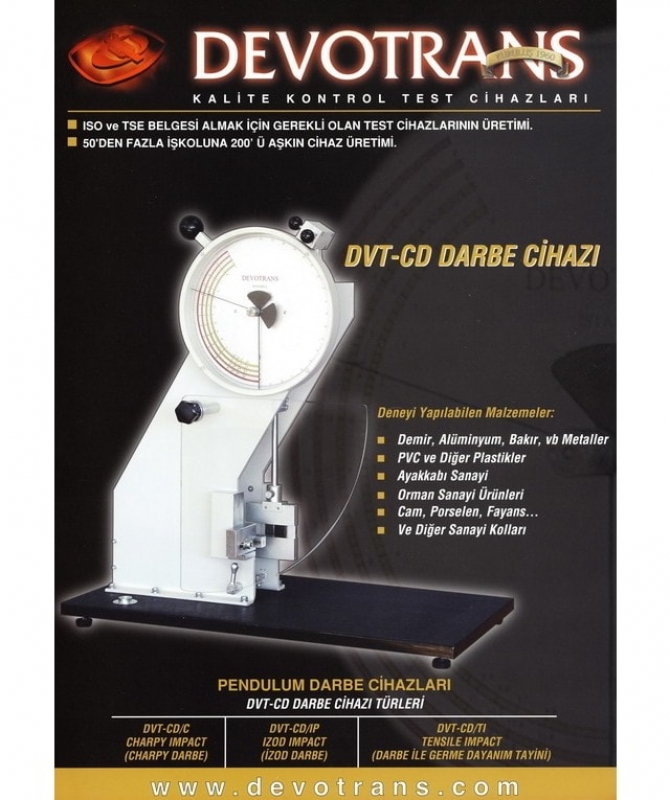 First Charpy-Izod impact test device manufactured.
2002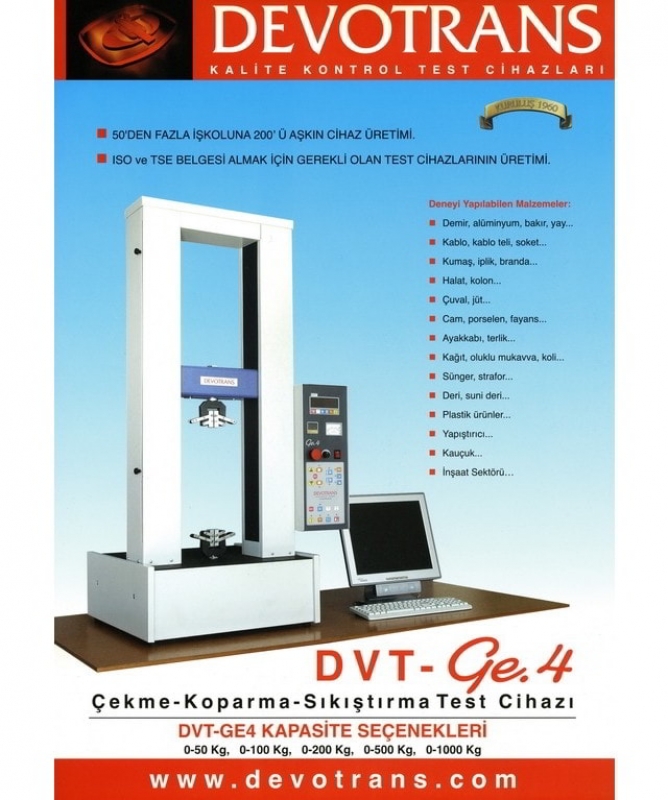 The GE.4 device conducting tensile-breaking-compressing tests manufactured.
2001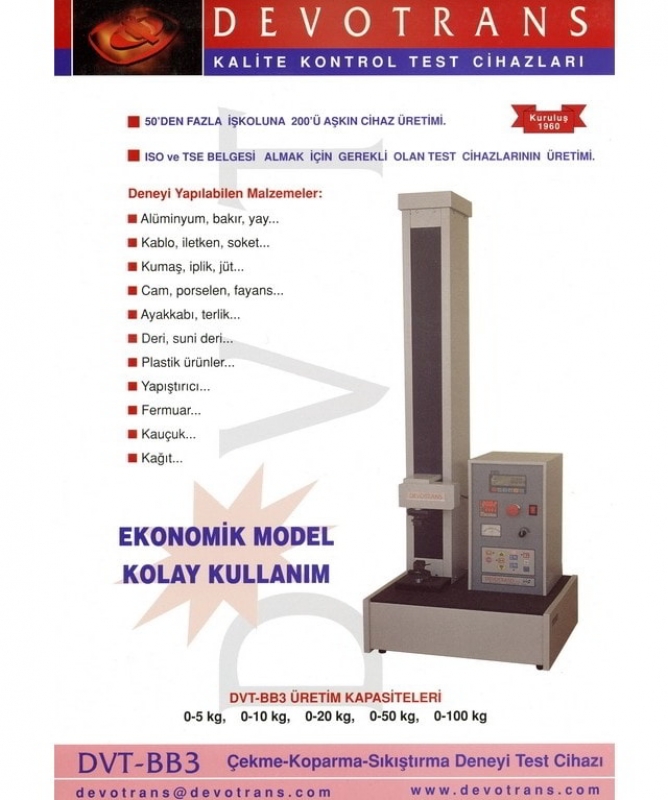 Tensile test devices diversified with respect to materials and capacities.
2000
Exports start to increase.
1998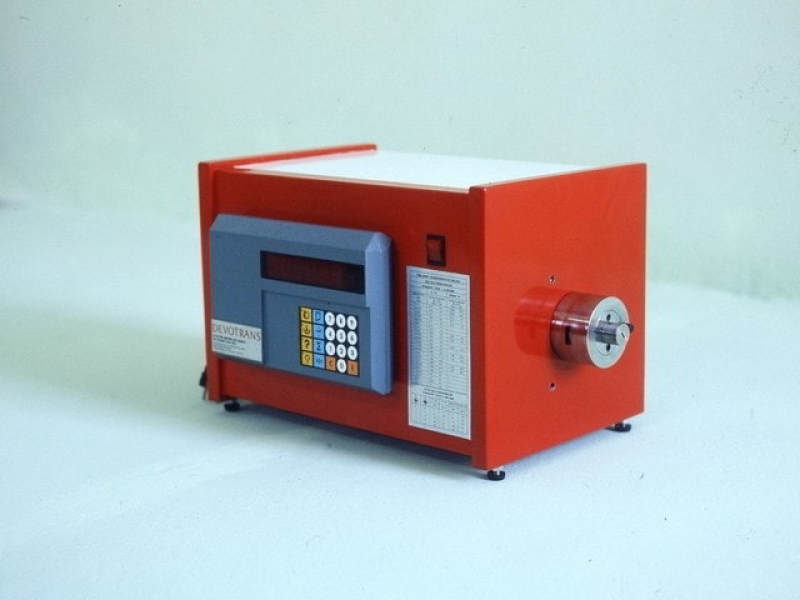 Torque-meters manufactured.
1997
First web site created.
1996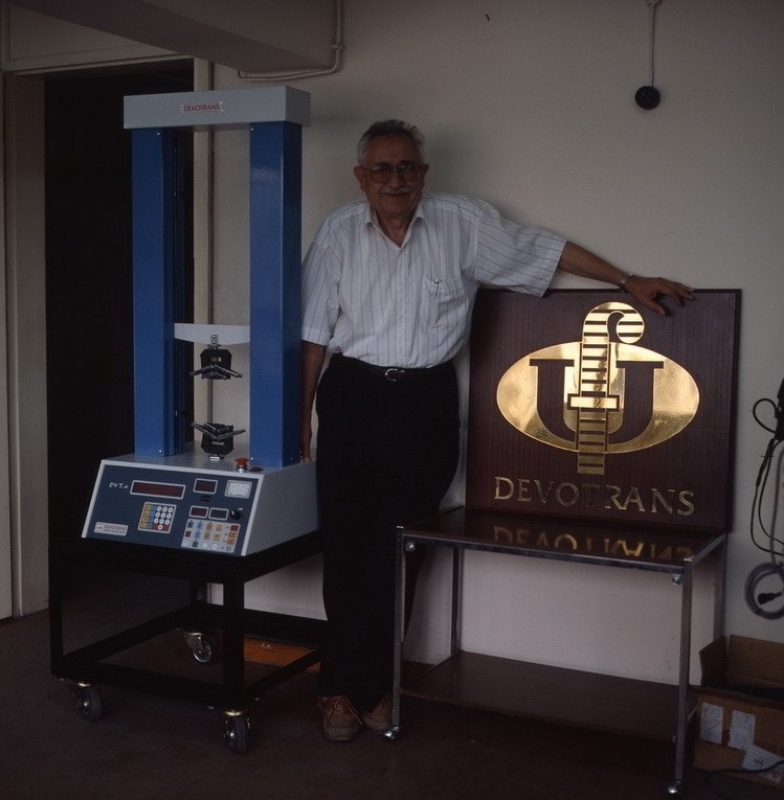 Desktop version of the electronic tensile test device manufactured.
1991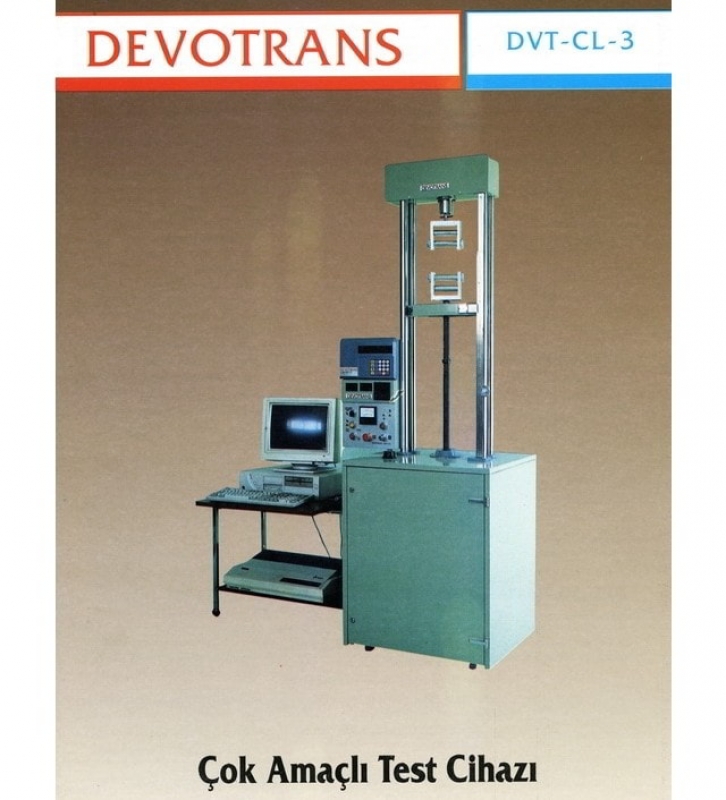 First electronic tensile test device manufactured.
1990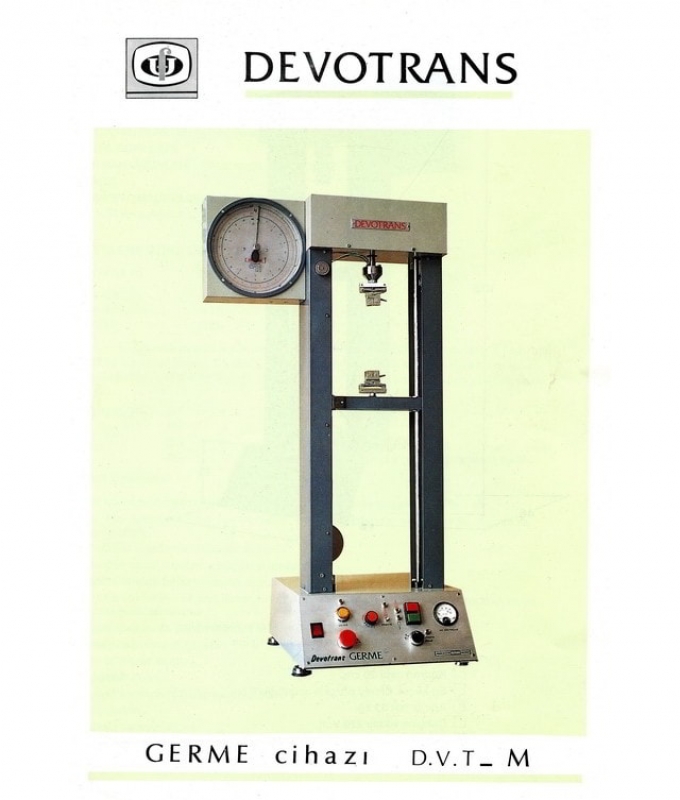 Desktop version of the stretching device manufactured.
1989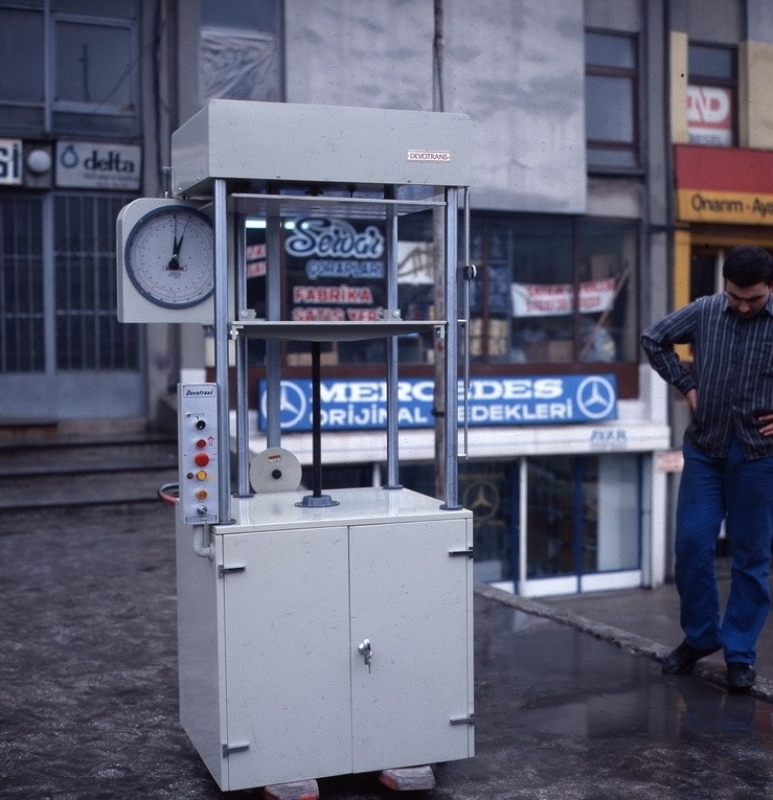 Parcel resistance test device manufactured.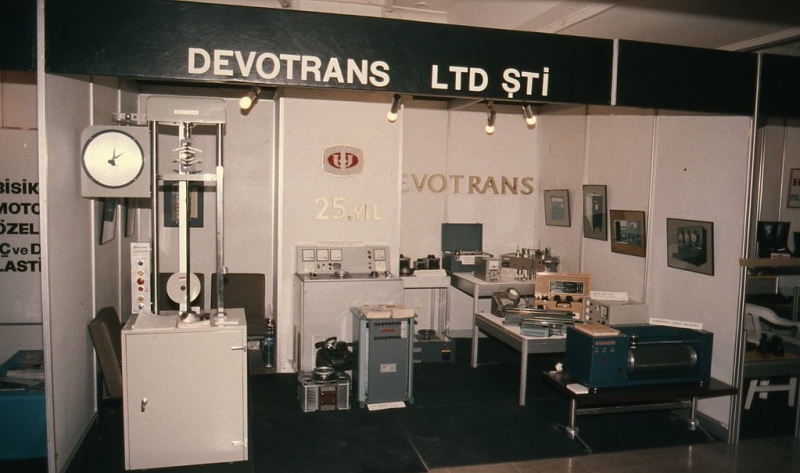 The Company participates in the first Rubber Fair.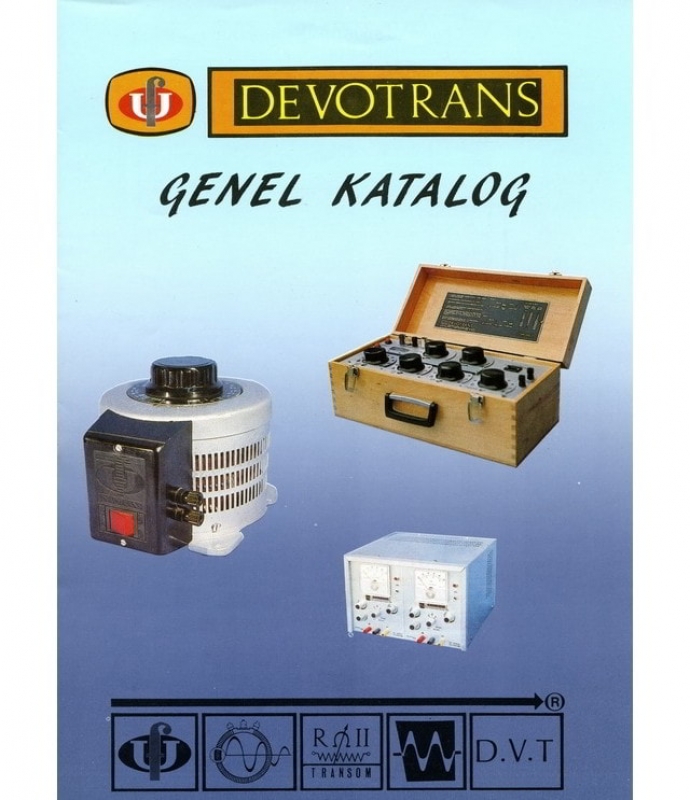 First general catalogue printed.
1988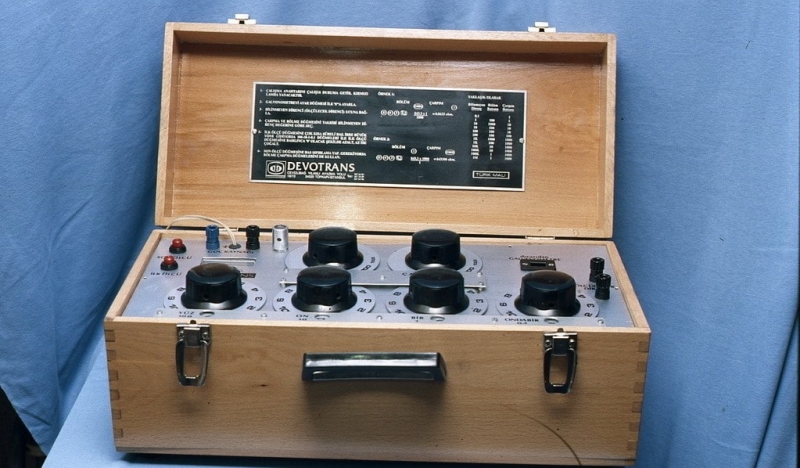 Manufacturing of Wheatstone Bridge.
1987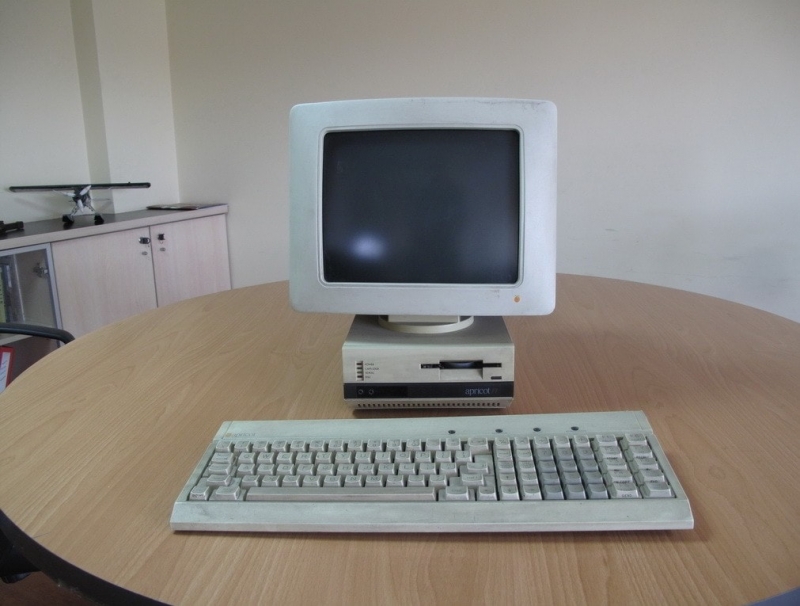 Computer technology introduced in the Company.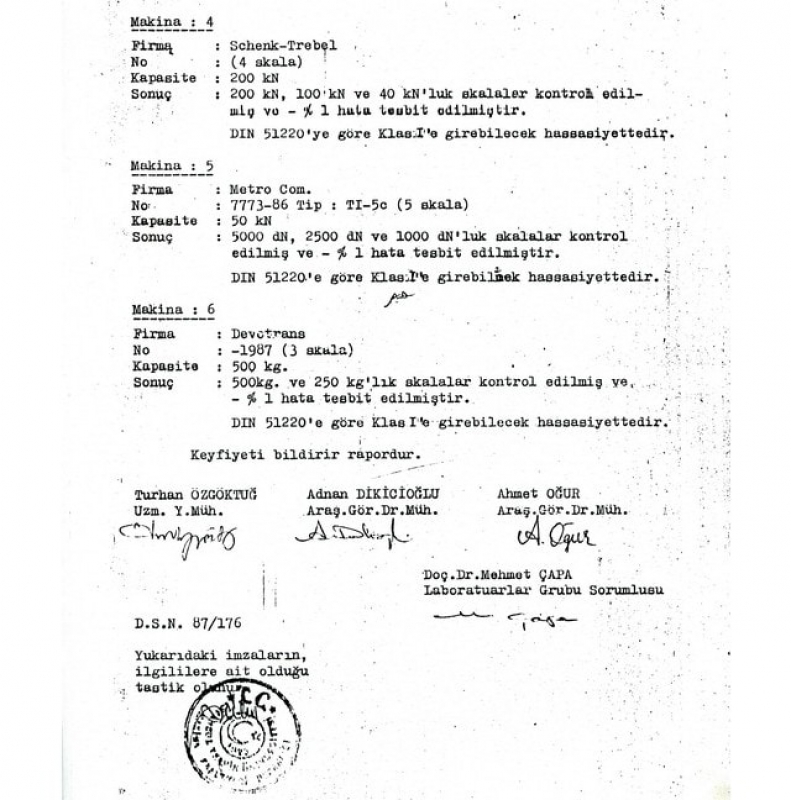 Tensile test device report printouts start.
1985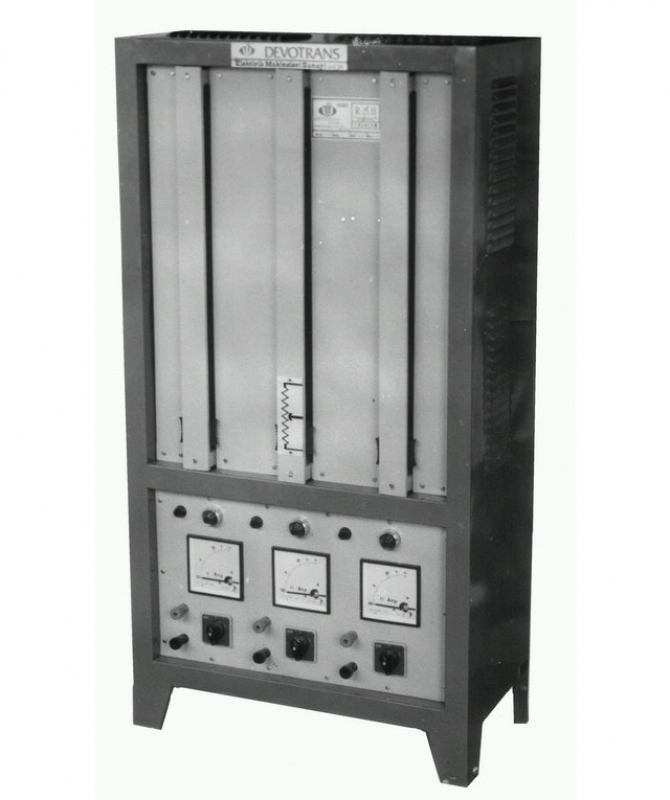 First charge resistors manufactured.
1983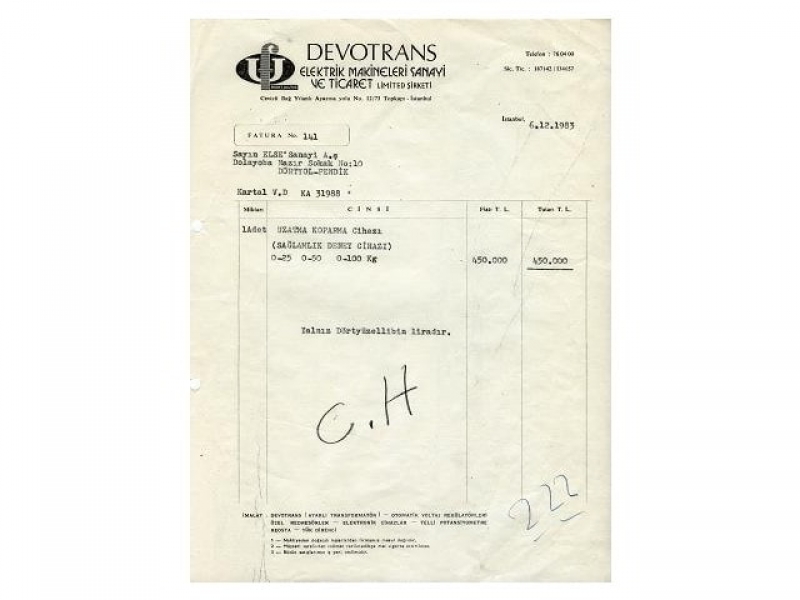 For the first time UTM was named in Turkish by our company.
1980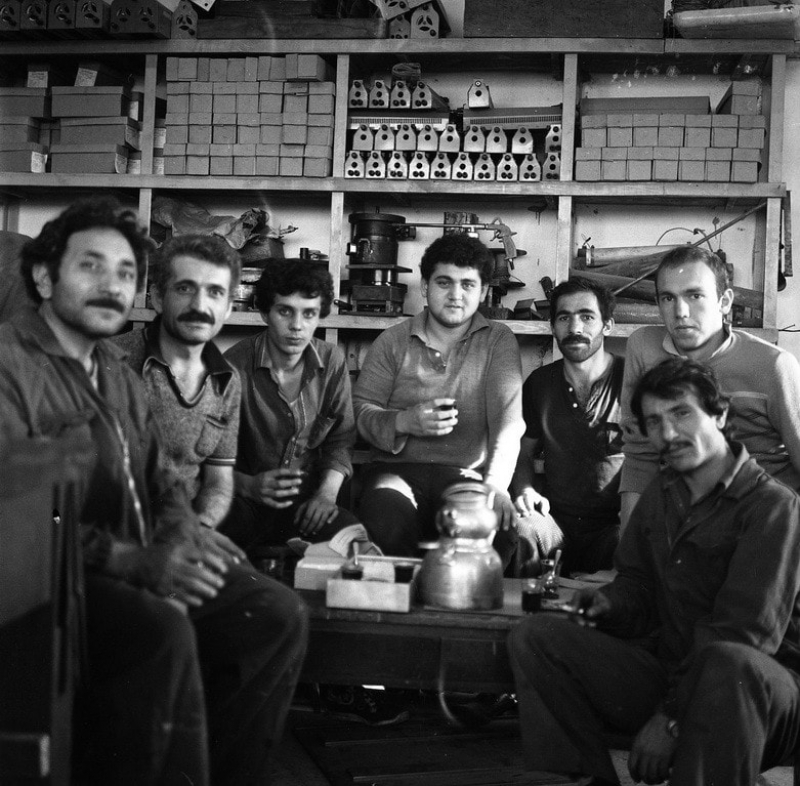 The Company moves in its current Topkapı facilities.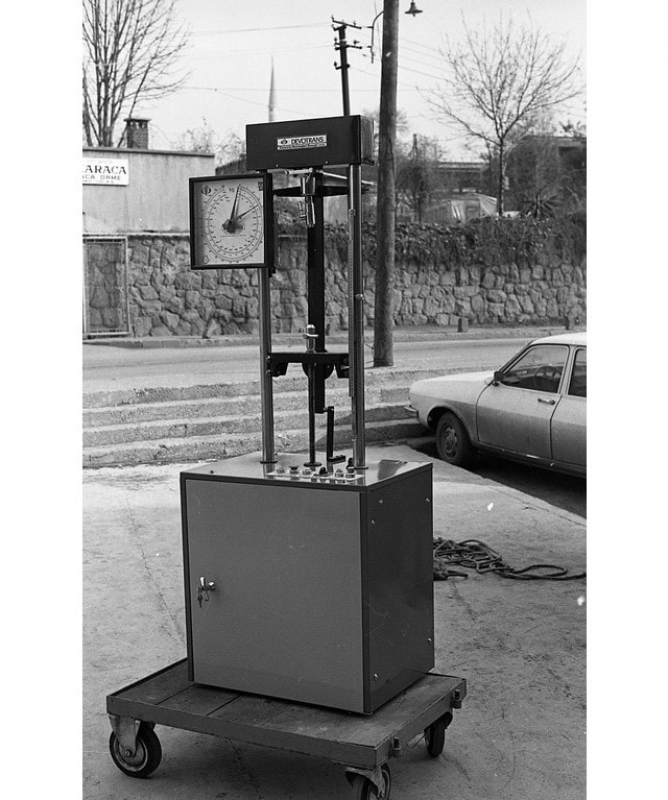 First manufacturing of the tensile test device; a device that is very popular today.
1975
High voltage test devices manufactured for the first time.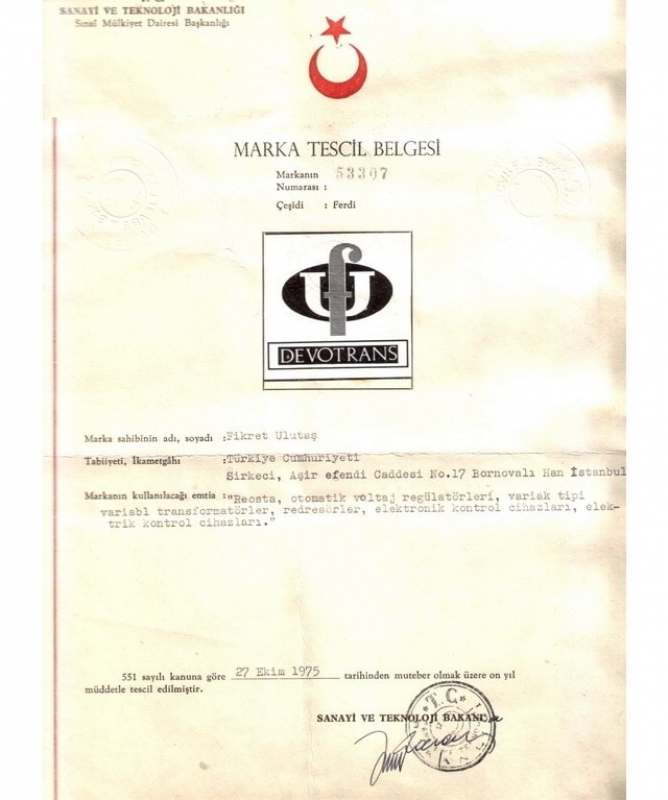 The trademark "DEVOTRANS" is registered.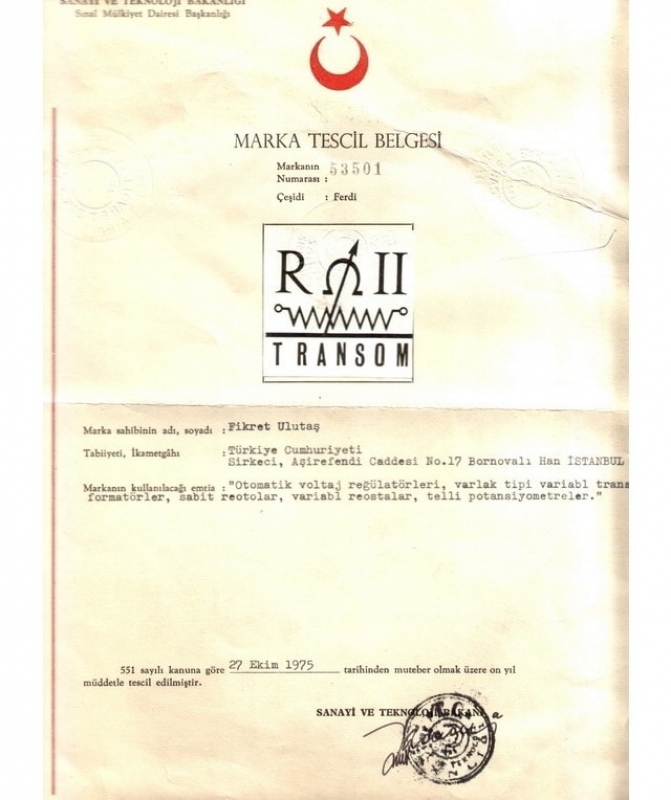 The trademark "TRANSOM" is registered.
1974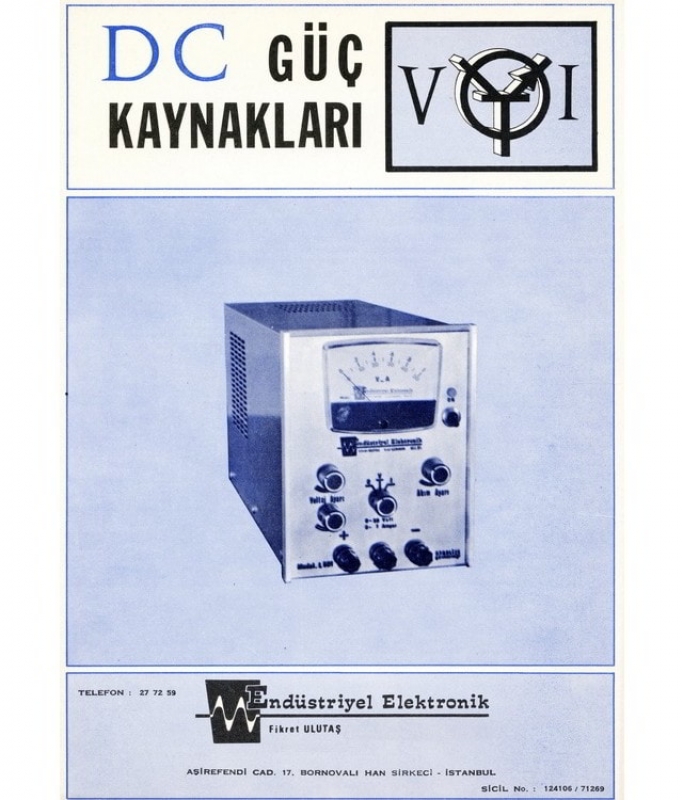 Catalogue of DC power supplies issued.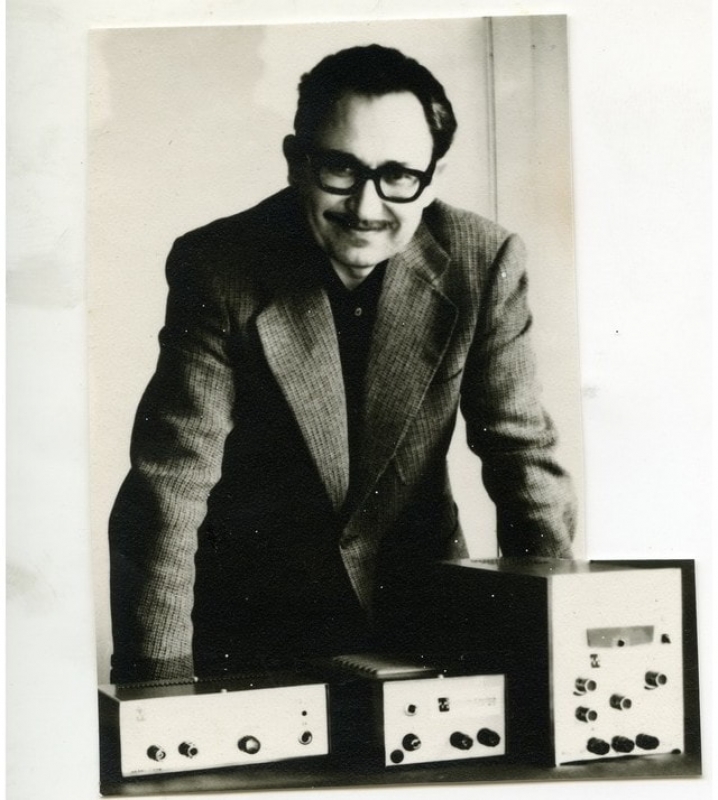 DC power supplies manufactured for the first time.
1973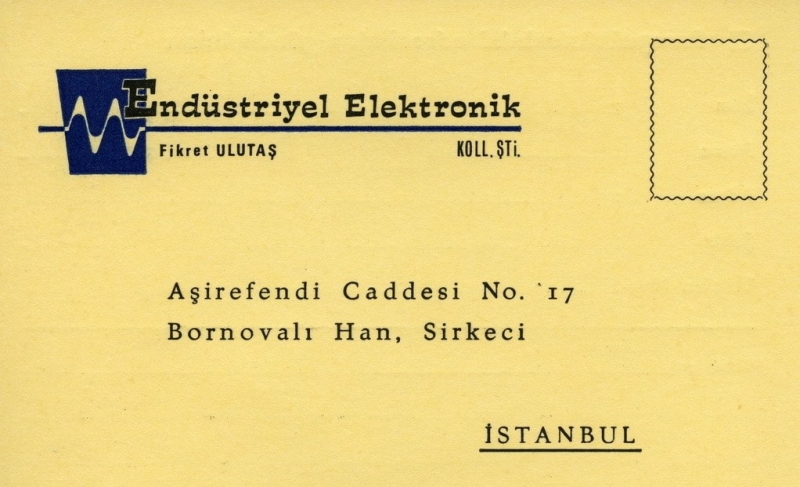 High voltage tests start.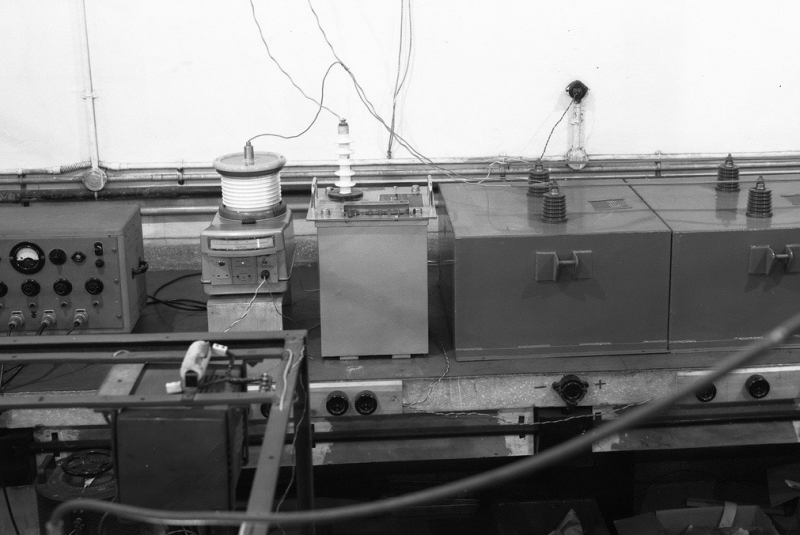 Fikret Ulutaş founds a new company named Endüstriyel Elektronik.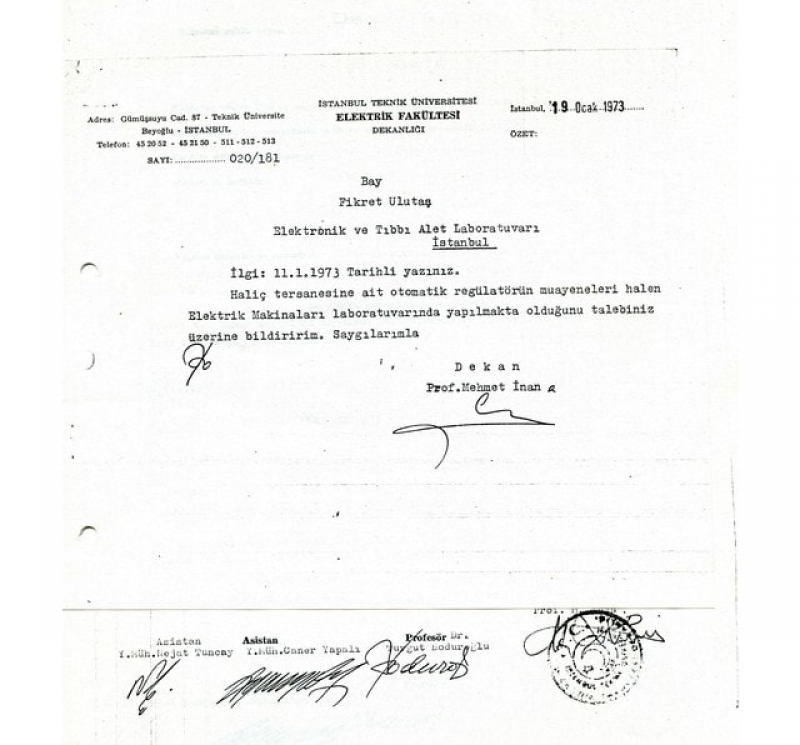 Istanbul Technical University regulator technical report obtained.
1969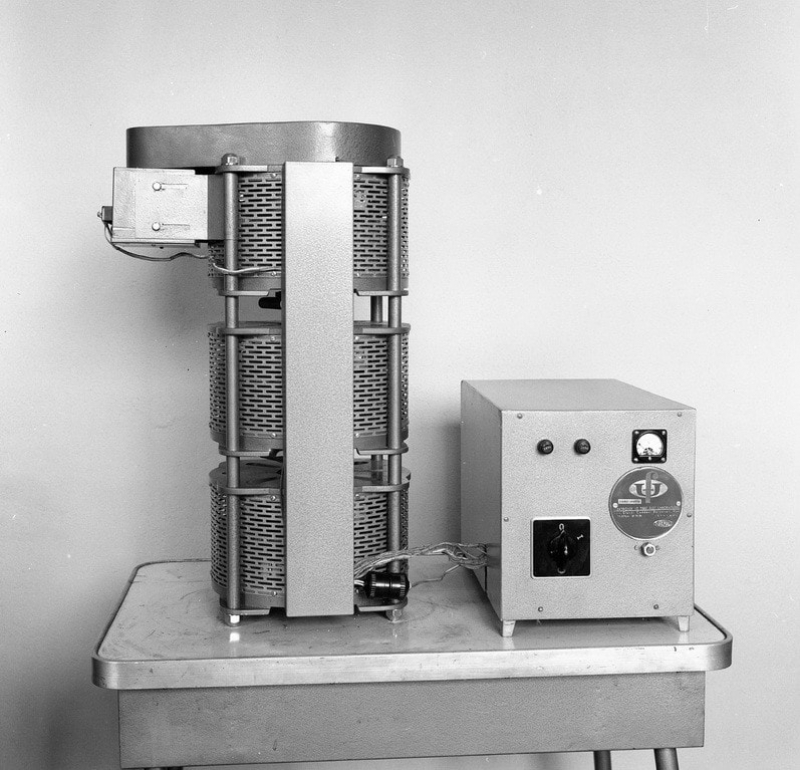 First catalogue of automatic voltage regulator issued.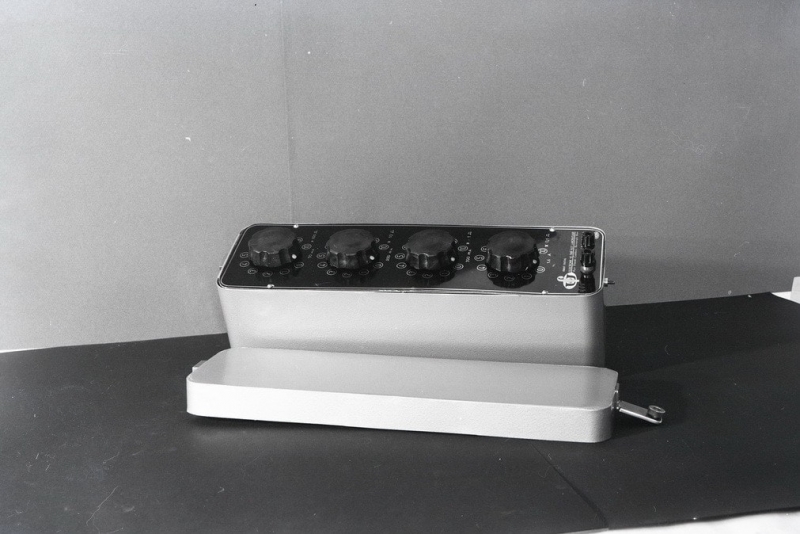 First resistance decade box manufactured.
1968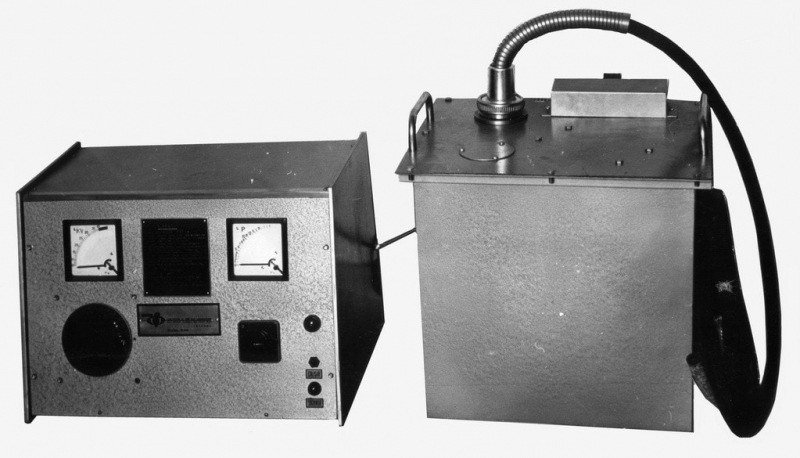 First bombarding device manufactured.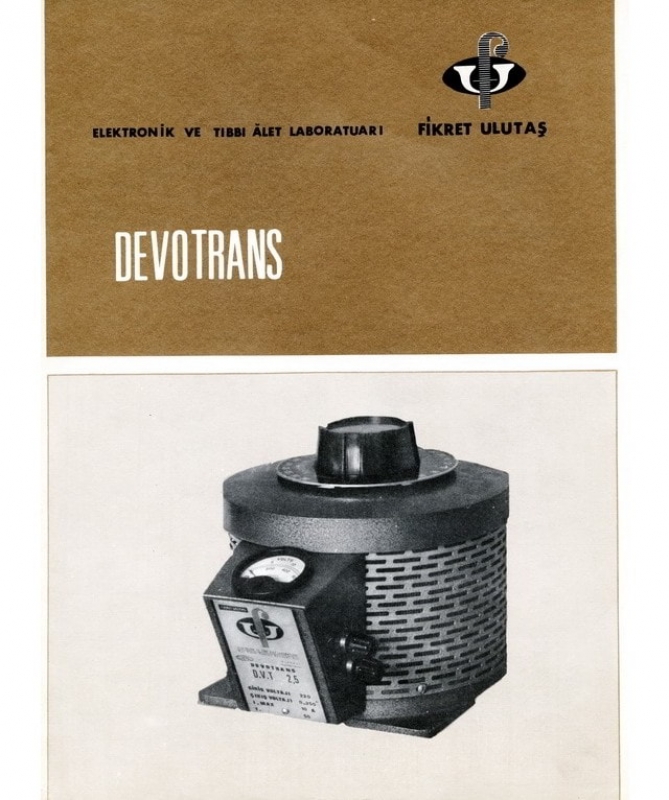 First catalogue of Different Voltage Transformer issued.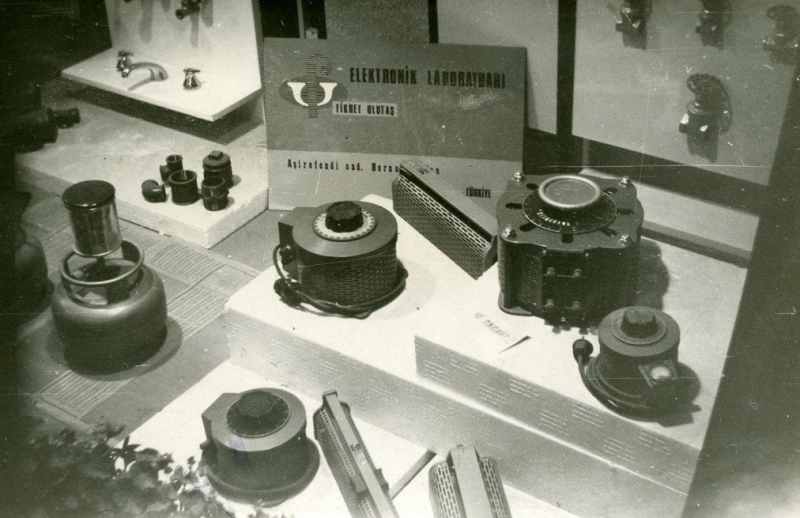 The Company participates in the International Plovdiv Fair in Bulgaria.
1967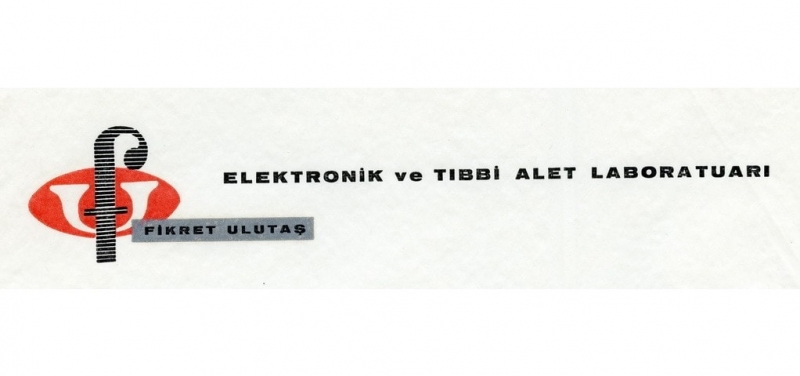 New logo created.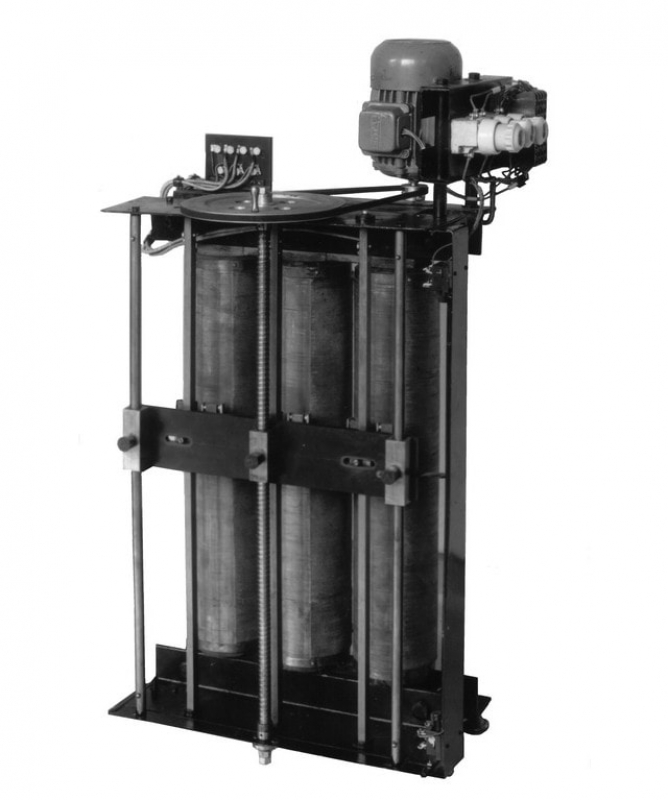 First column regulator manufactured.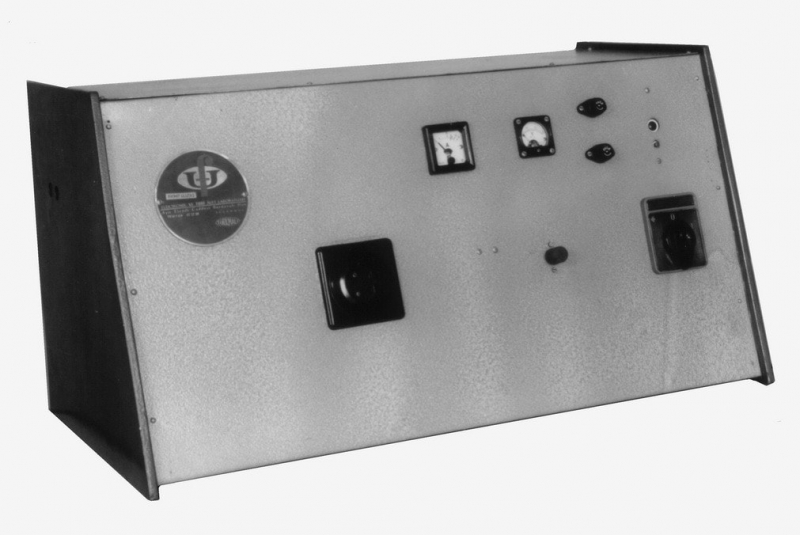 First Model 67 regulator manufactured.
1965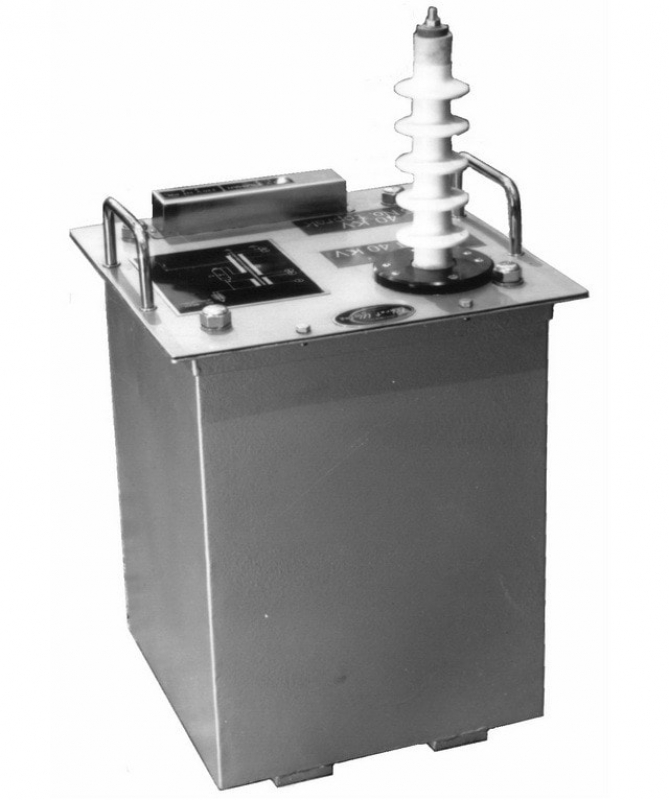 The Company manufactures a high voltage device (atomic) for the Department of Nuclear Science of the Faculty of Science of the Istanbul University.
1964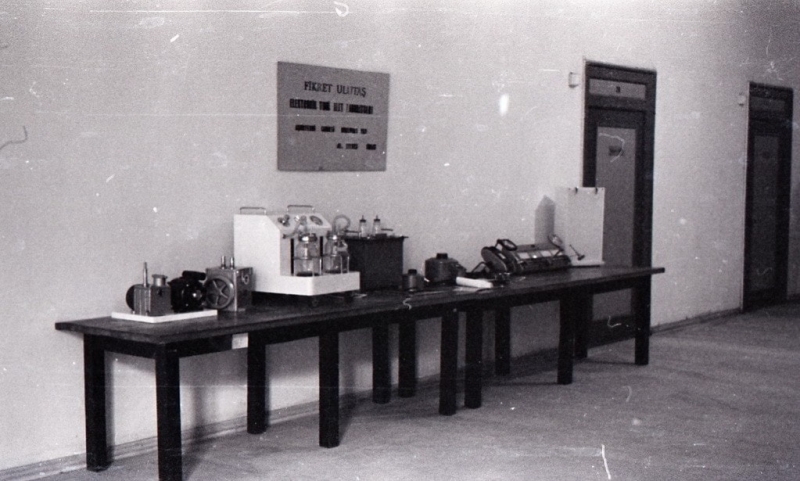 The Company participates in the International Radiology Conference organized by the Faculty of Science of the Istanbul University.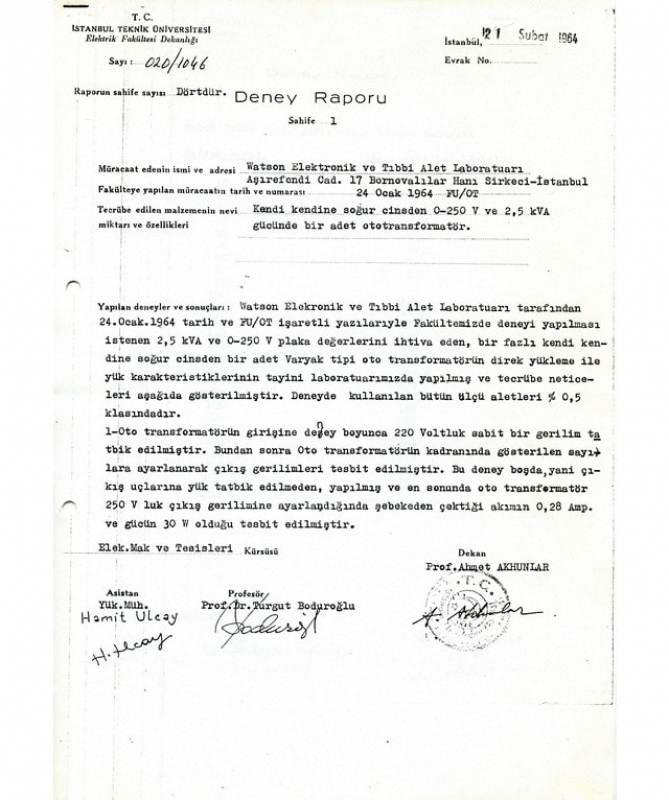 Car transformer test report obtained in the Istanbul Technical University Laboratory.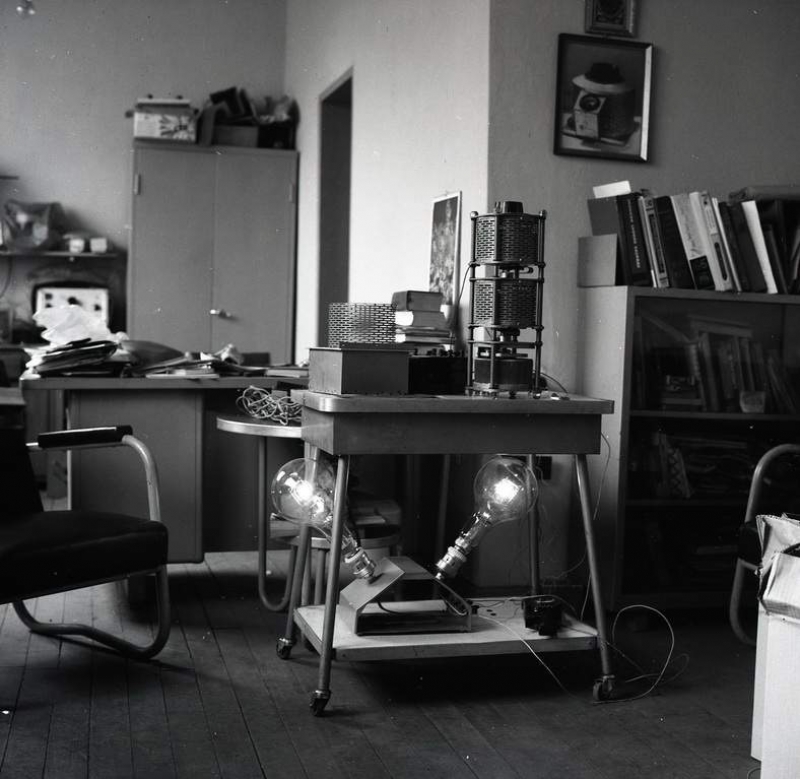 Test Laboratory is founded.
1963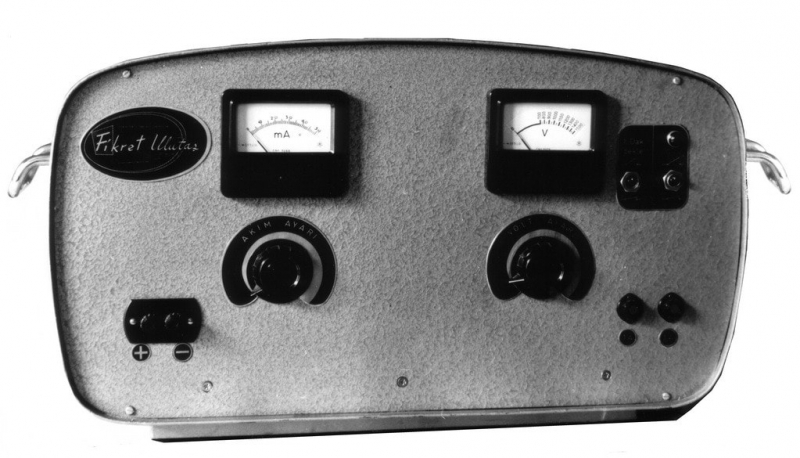 First voltage generator manufactured.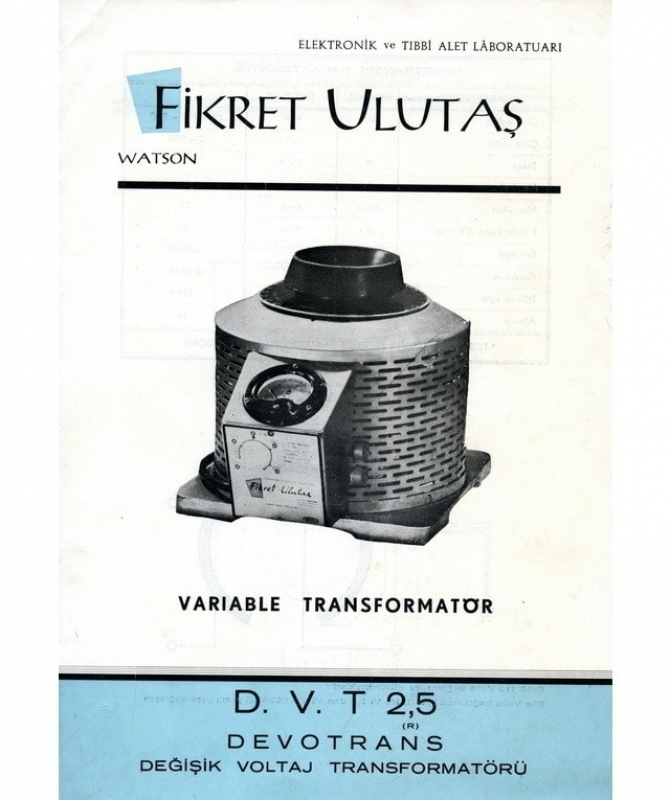 Different Voltage Transformer (the source of the current name of the Company as explained above) is manufactured.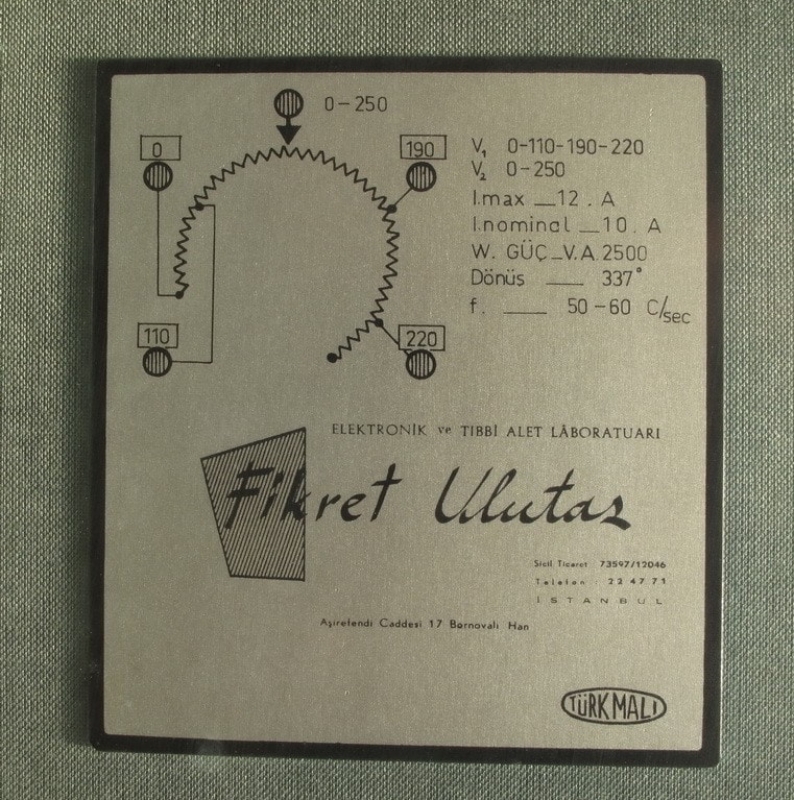 Voltage transformer power label.
1962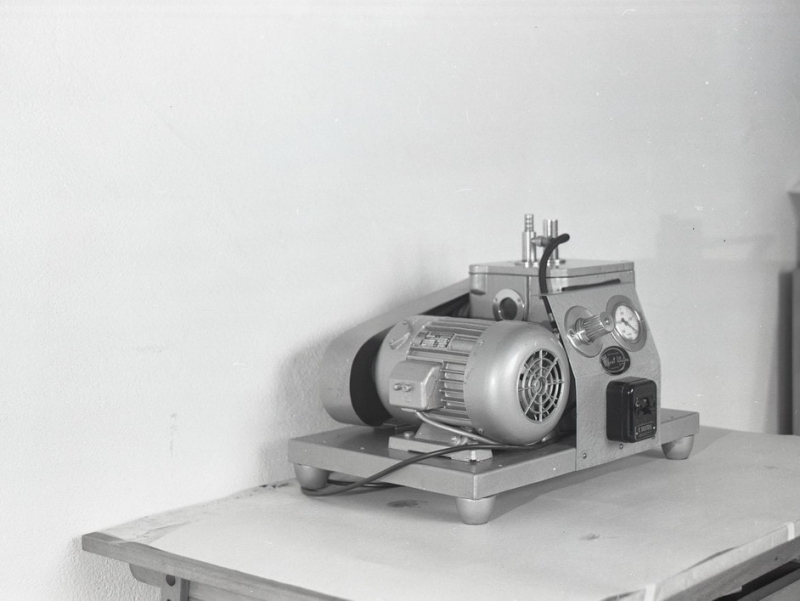 First vacuum pump manufactured.
1961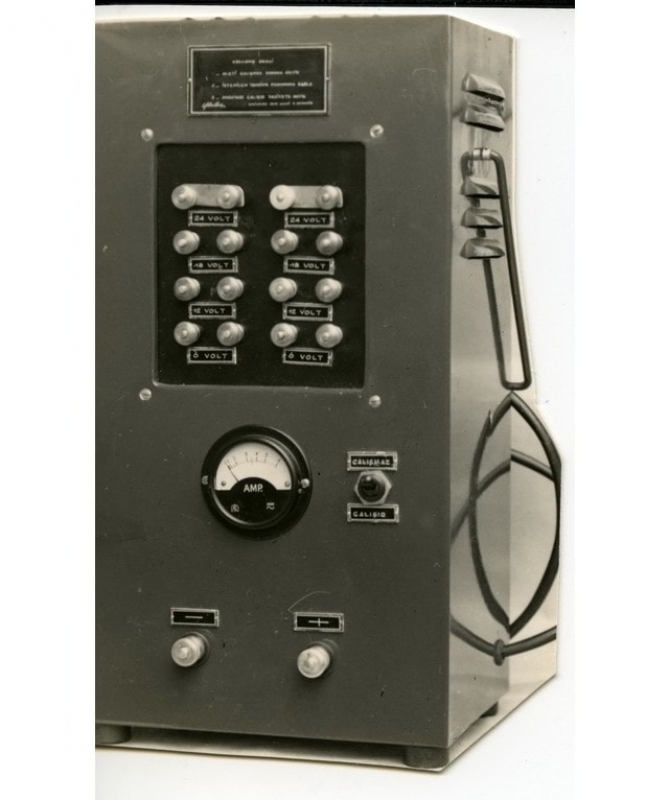 Road DC voltage unit manufactured.
1960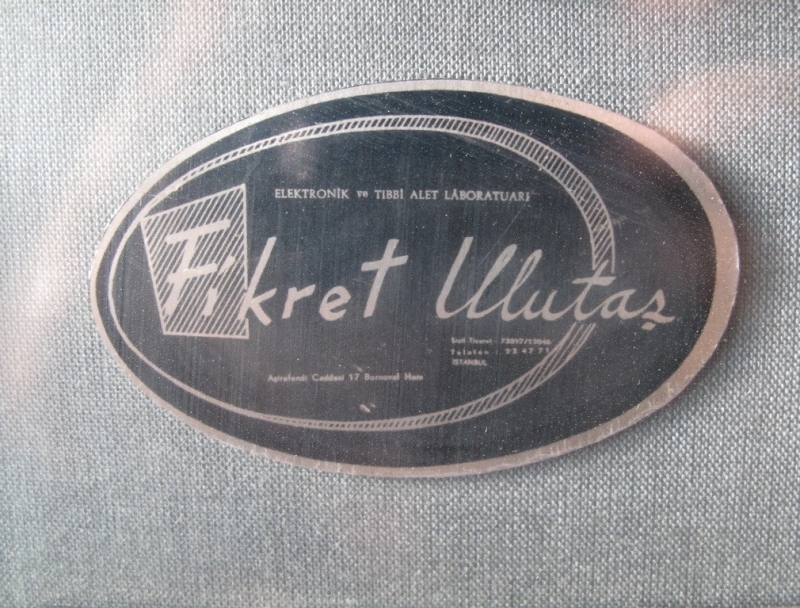 First manufacturer logo is created in the form of "Fikret Ulutaş".
First rheostat manufactured.
1958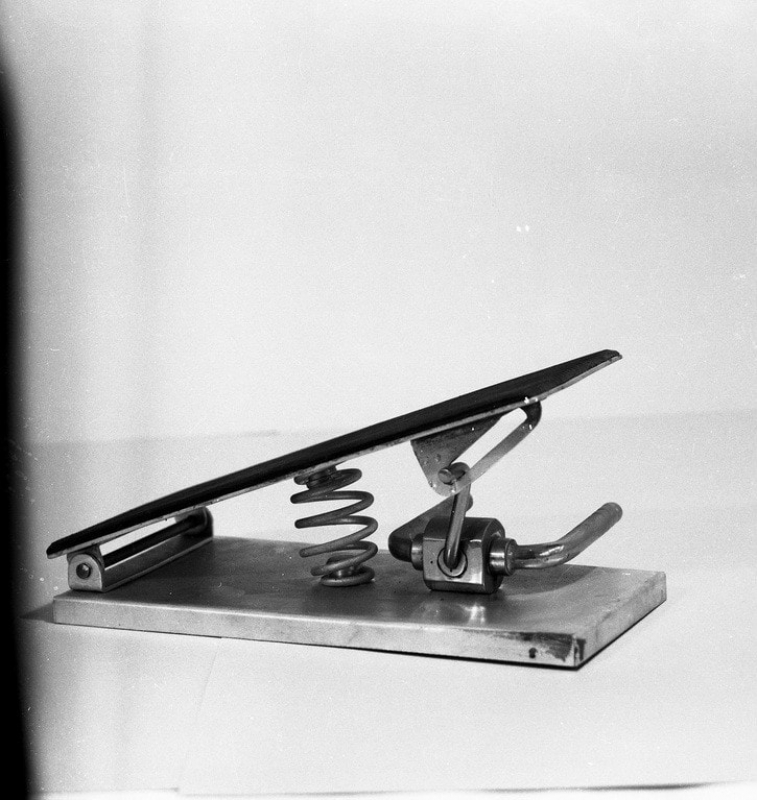 First pedalled valve manufactured.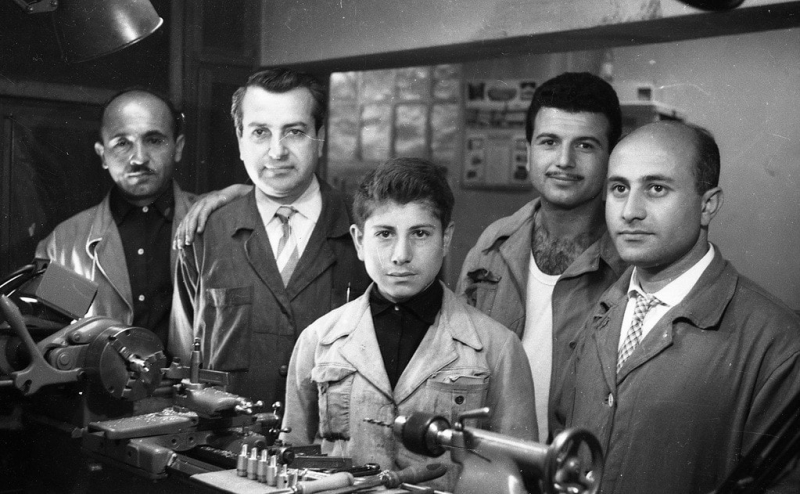 Medical manufacturing starts.
1956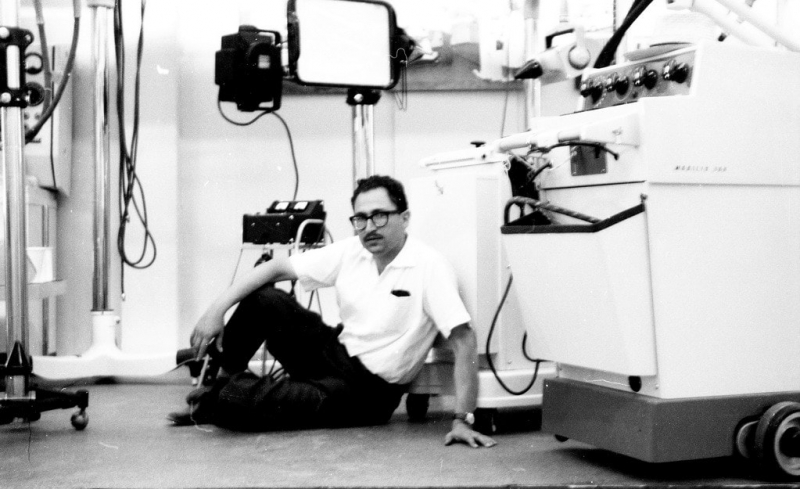 The Company participates for the first time in the İzmir Fair.
Electronic and Medical Devices Laboratory is founded.