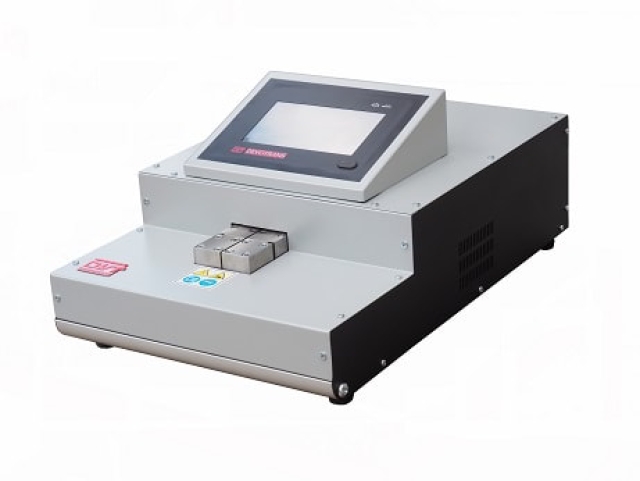 SHORT SPAN COMPRESSION TEST EQUIPMENT FOR PAPERS DVT SCT DVT SCT
Tests compression strength of papers and cardboards used in box and container manufacturing.
The test results in the calculation of the compression strength and a compression index.
This equipment allows to produce strong boxes and to minimize the required quantity of raw material.
USED IN
Technical information
Operating voltage: 220 V 50 Hz.
Touch-screen.
Max. load: 2300 ± 500 N.
Moving and fixed jaws.
Speed of moving jaws: 3±1 mm/min.
Possibility of displaying test results in kN/m .
Sample dimensions: 15 ±0,1 mm x 70 mm (minimum).
Compression strength measured in an area smaller than 0,7 mm x 15 mm.
Computer connection for real-time graphics.
Specially developed software.
Language options: Turkish, English, French and Russian.
Approximate dimensions and weight
Width: 50 cm.
Depth: 72 cm.
Height: 35 cm.
Weight: 57 kg.