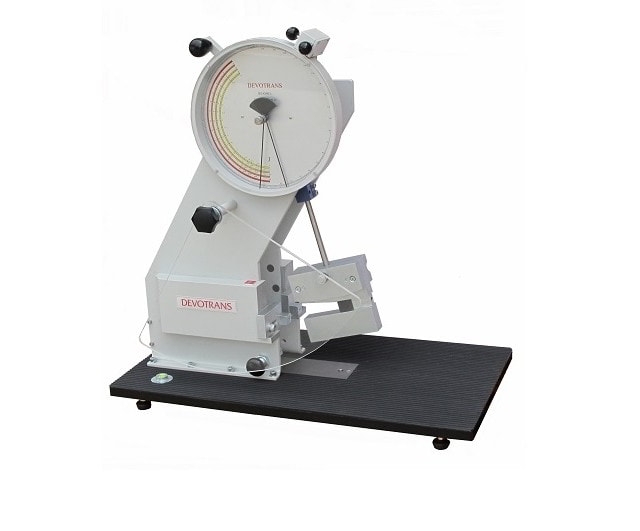 CHARPY IMPACT TESTER DVT CD C DVT CD C
Used in the measurement of energies, released during impacted fractures.
USED IN
Technical information
There are 4 reading range.
Has mechanical, permanent pointer.
Hammer falling angle is 150°.
Falling velocity is 3,8 m/sn.
Measurement range up to 48 joule.
Adjustable legs.
Display can be horizontally postioned by water gauge.
Hammer action is started when safety lock is open.
At the end of operation, movement is stopped by applying the break.
A protective shield is available
Meets, TS-ISO and CE standards.
Complicated maintenance-free, solid and reliable structure.
Capacity: 6 - 12 - 24 - 48 joule
Optional add-ons
Charpy hammer
IZOD hammer
Heel breakage strength test equipment is another model.
More than one hammer can be selected
Cardboard puncture tester is another model.
Test subjects
Materials such as steel, aluminium and copper
PVC and other plastics
Shoe Industry.
Forest Industry Products
And other Industry branches
Approximate dimensions and weight
Width : 75 cm
Depth : 40 cm
Height : 80 cm
Weight : 87.5 kg